Welcome to the joe network!
At joe it's our mission to grow your business with tools and strategy that bring in more customers, who visit more often and spend more per visit. Finally giving indie coffee the upper hand against corporate competitors!
With over 1,000 shops in the network, joe brings together a wealth of consumer behavior data across the indie coffee industry. This allows us a unique look into best practices for shops, optimizing digital relationships, and how we can effectively market your shop to customers on the go.
Customers who order with joe spend on average 45% more per month than customers who only order in person. That's net new revenue!
So, we set a goal for new shops in the network, to reach 100 orders in their first 30 days. From there, we'll do the rest! We can leverage our loyalty engine to maximize every dollar customers spend at your store. All you have to do is tell customers about it!
'SIP on joe' Launching Best Practices
In this article we dive into our 'SIP on joe' Best Practices for Launch. These three quick tips make it simple and easy to market joe to your customers and start increasing revenue, fast.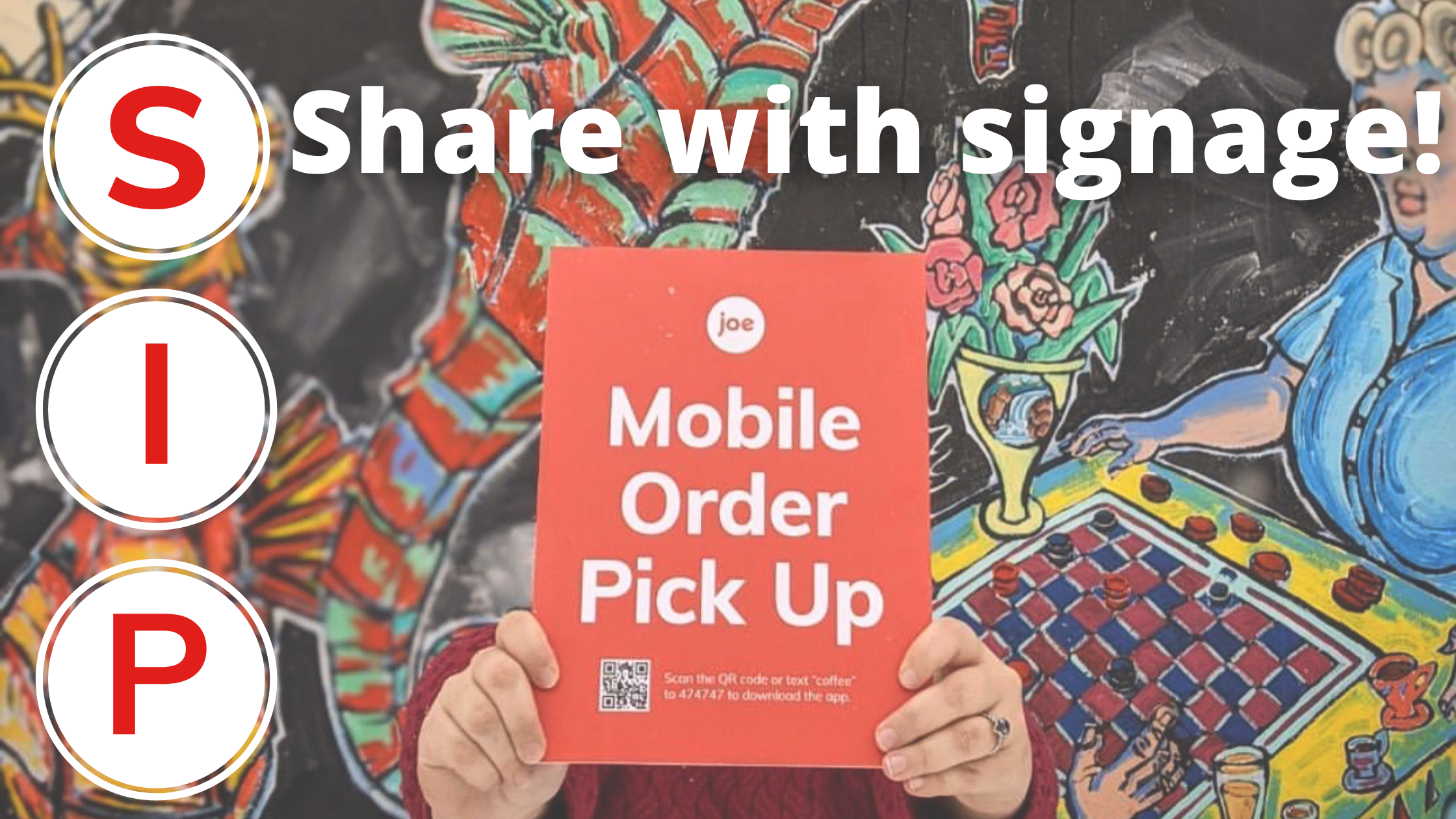 Share with signage!
Whether a customer is driving past your shop or strolling along for their afternoon walk, customers are looking for ways to support small businesses. And our strategic signage advertises to those customers for you!
Start with a case of branded coffee sleeves and an outdoor banner to market to every customer without any additional work by your baristas! Interested in joe branded signage? Purchase through the link below or email us, we've got you covered!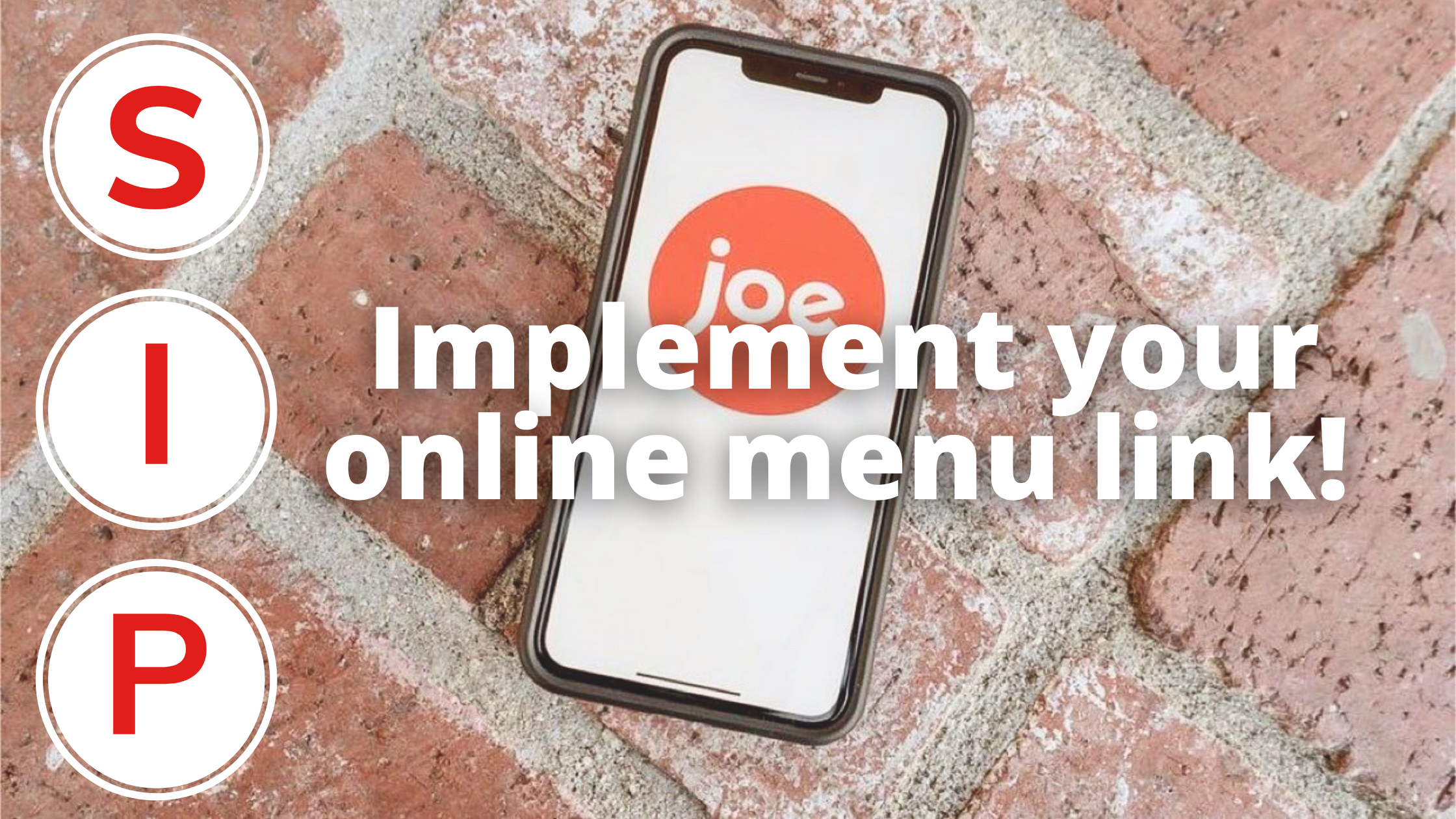 Implement your online menu link!
Convert prospective buyers to loyal customers by adding joe to your website and to your Google Business Profile. Customers searching for a shop nearby or those who are exploring your webpage, can instantly place an order and try out your product! After their first purchase, we'll do the work to bring them back for more! Here's how-to guides for adding joe to these platforms.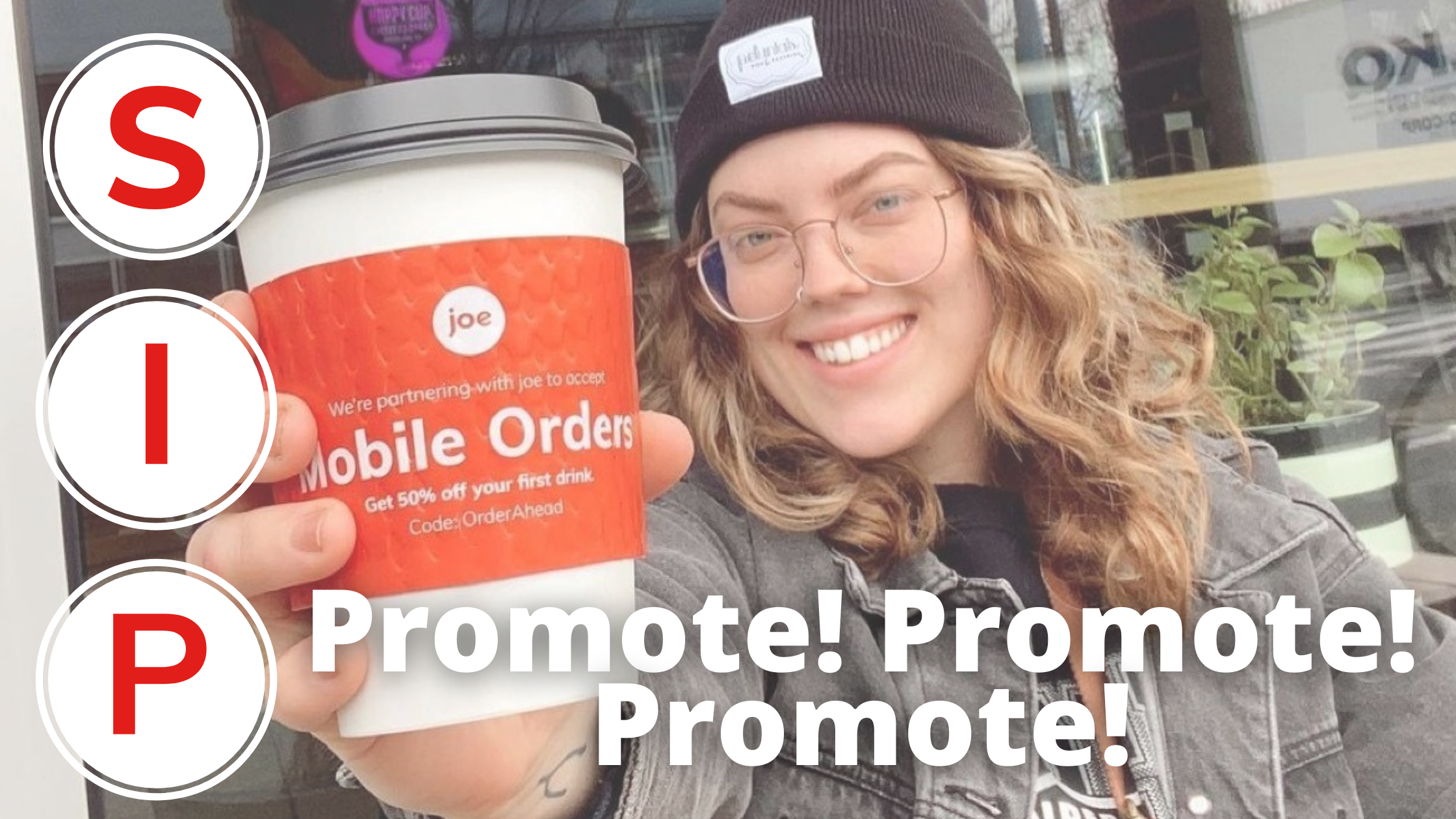 Promote! Promote! Promote!
Customers are 50% more likely to try out a new service when a deal is attached, so we're taking care of that. Encourage customers to choose LOCAL over corporate giants, and order ahead with joe.
We provide you with templates and captions to easily copy and paste, we're here to help you get the word!
Download tools to promote HERE!
These best practices are a sure fire way to encourage customers to download the app and try out joe. From here, our team will continuously work to bring them in to your shop more often and with larger tickets!
Our Partner Success team will check in often to you to review your performance and provide additional marketing materials for continue growth. If you need help along the way, head over to our joe Support Tool or email us at success@joe.coffee.