Loyalty Marketing
9 Creative Ways to Market Mobile Ordering
Need some marketing inspiration? Here are 9 NEW and creative ways you can easily market mobile ordering to your customers.
---
9 Creative Ways to Market Mobile Ordering
It can be draining trying to drum up new ways to market to your customers. So we're here to help! When it comes to marketing during a pandemic, there are two key areas that prove to be the most effective: outdoor signage and social media.
We've collected ideas from our coffee shop partners across the U.S. and are highlighting 9 of the most inspiring, and easy, ways you can promote joe.
1. Window Art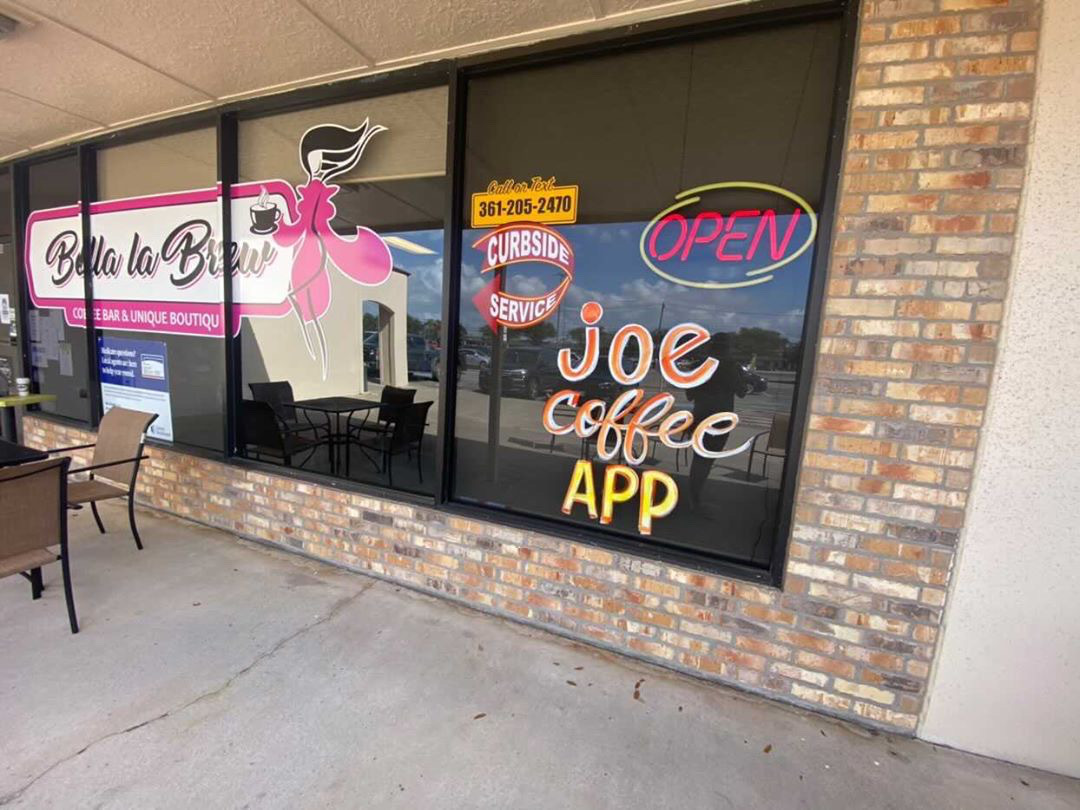 Coffee shop windows, like this one at Bella La Brew, are prime real estate to promote! Window art is a colorful, creative, and cost effective way to share what you offer with potential customers passing by.
Not the most creative person? Employ a barista or a local artist to help you out!
2. Window Decals (Bonus! QR Codes)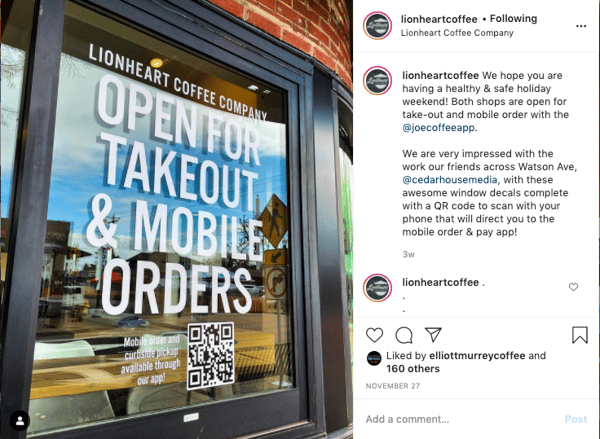 If window art is a bit too artistic for you, decals may be a more practical alternative for your shop. Promote curbside pick up and contact-free ordering on any cafe or drive thru window. Partner with a local print shop to further support small businesses in your community.
Bonus! A large QR code linked to your online joe menu, like this one at Lionheart Coffee Co., is a fantastic way to encourage impulse purchases. By scanning the code, customers can instantly place an order on joe at your shop.
3. Outdoor Signage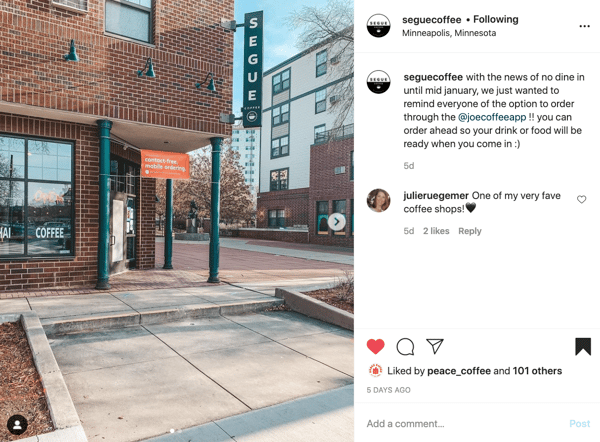 An outdoor banner or sidewalk sign are two of our favorite ways to promote joe at any shop. Like Segue Coffee in Minneapolis who recently had to move to to-go orders only, you can easily advertise that you're open and safely serving! Weatherproof and durable, outdoor signage is an investment worth making.
Interested in joe branded outdoor banner? Purchase one here!
4. Indoor signage
While outdoor signage is important, as more coffee shops open up, don't neglect the opportunity to promote in your shop! Chalkboards and letter boards, like this one at Senoia Coffee & Cafe, are easy places that you can update regularly with new messaging or promotions.
Then snap a pic to post on social media!
5. Gifs, gifs and more gifs!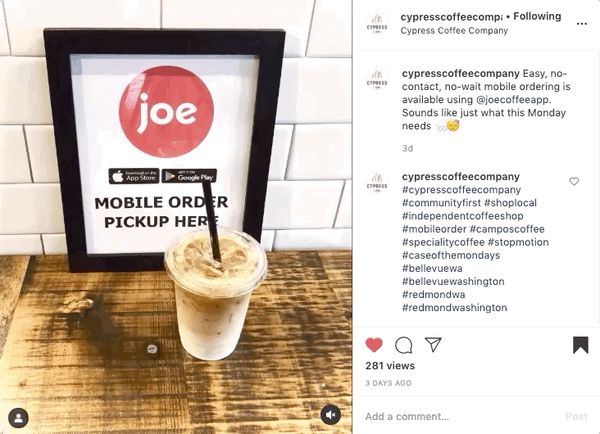 On to social media! If you're tired of posting the same old static images, take inspiration from joe partner Cypress Coffee. They created a fun gif for their social accounts that features their joe pick up spot.
Gifs and videos are great ways to grab the attention of potential customers aimlessly scrolling social media. Don't forget to tag us @joecoffeeapp for us to re-share your work of art on our channels!
6. Share a curbside experience video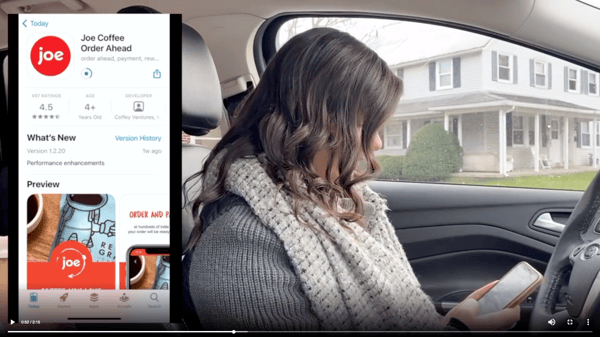 Habitual coffee drinkers can be stubborn, especially when it comes to trying a new service. A video showing just how easy and beneficial ordering for pick up is, just might be the trick to getting them to try out joe.
Check out this video from joe partner The Bagel Bar who's highlighting the benefits of safely supporting local coffee and utilizing curbside pick up for a convenient experience!
7. Go live on social media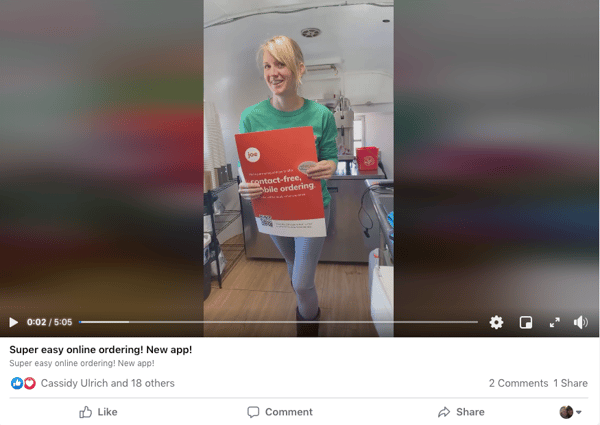 What do customers love most about local coffee? That there is a real person behind the beans, not a faceless corporate giant. So utilize Instagram Live or Facebook Live to show your beautiful face and share why you've implemented mobile ordering. Your customers trust you most and want to support your business in the best way they can!
We love how joe partner Coffee Cabana enthusiastically shares updates with her community on Facebook Live. She highlights the benefits of mobile ordering with joe such as curbside pick up and a loyalty program!
8. TikTok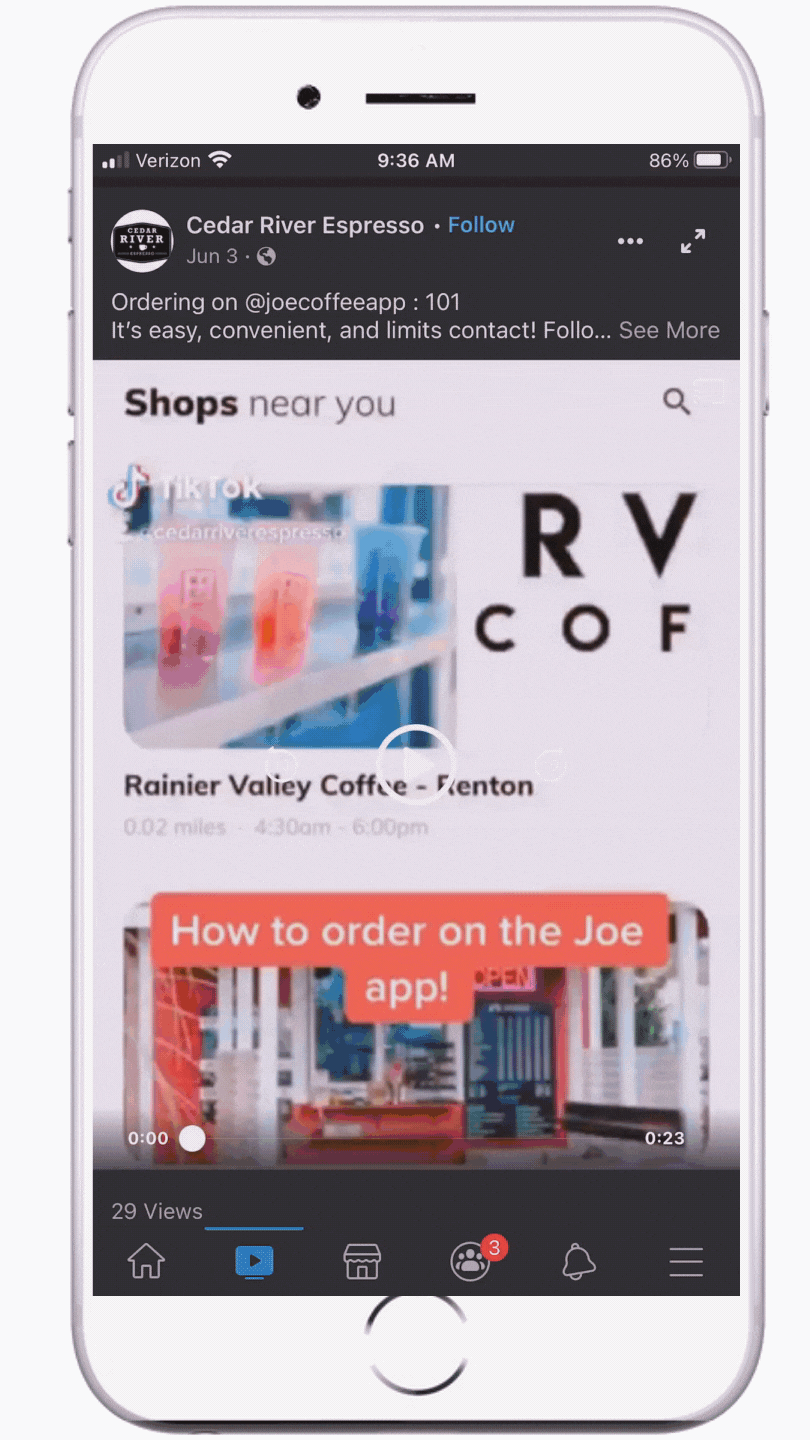 TikTok is ALL THE RAGE so why not use it for your business? TikTok is yet another avenue to get creative, have some fun, and promote your coffee shop!
joe partner Cedar River Espresso created a TikTok showcasing how to place an order on joe and it lives on all of their social media platforms. Encourage your baristas to get involved and help make videos. Chances are, they've got some creative ideas up their sleeves!
9. Add our joe stickers to your IG stories!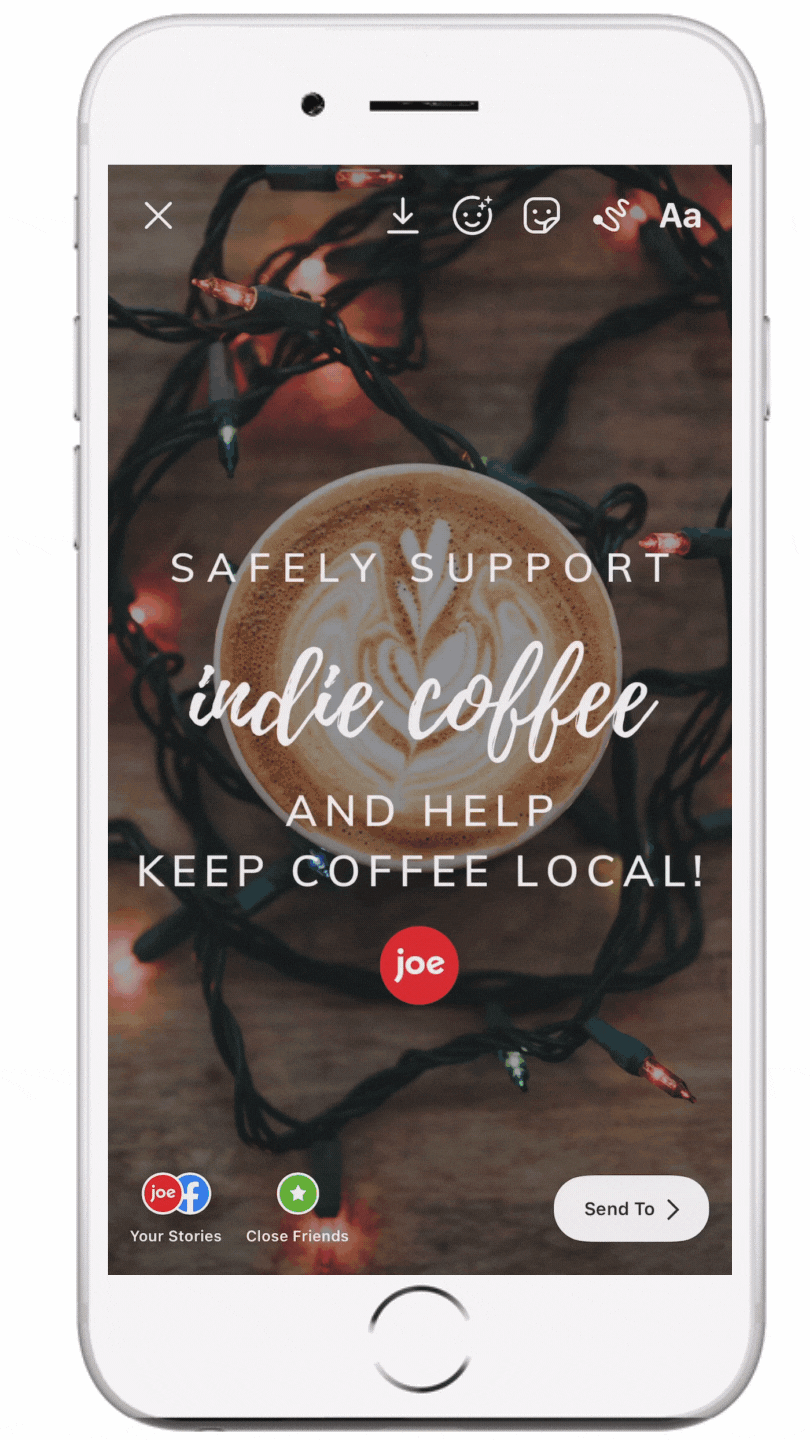 Did you know we have several joe branded stickers available on Instagram stories? These are a simple way to get your customers familiar with joe and add a flare to your social posts! Search "joecoffee" or "KeepCoffeeLocal" to add them to your stories, and don't forget to tag us @joecoffeeapp so we can share the love!
We love to learn from our partners what marketing tips work best for them! If you have a creative way to bring in more business through your shop doors, email us at success@joe.coffee, we'd love to hear from you!