This article is a part of a series dedicated to taking your coffee shop from surviving to thriving in 2021. This article focuses on online ordering trends through the height of COVID-19 and mobile ordering in the future.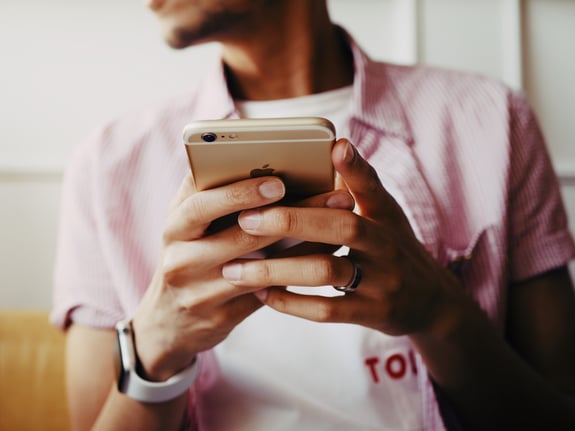 Online ordering is the present and the future
During the peak of the COVID-19 pandemic, many Americans were forced to shift their behaviors and habits in order to stay safe and comply with distancing guidelines. Now that we are - thankfully - emerging into conditions that are more "normal," some habits acquired during the lockdowns appear to be sticking around. One of the most notable ones is mobile ordering of food and drinks for carry out.
Large restaurant chains are seeing this new order behavior stick. As of the end of June 2021 Chipotle reported that 49% of its overall business was via digital sales, even as in-store dining becomes an option again. And in the first quarter of 2021, Starbucks said over 50% of its U.S. revenue was from rewards members, and fully 26% - more than 1/4 - was ordered ahead on their mobile app. That makes the Starbucks mobile app in the Americas a $4B annual revenue business.
When you look more closely at out of home coffee consumption, the trend makes even more sense. The average American drinks three cups of coffee a day, and more and more of those occasions are moving outside of the home. Furthermore, 80% of those orders are placed to go, with convenience and speed the top two ordering priorities reported by customers. So, making the order ahead for pickup experience quick and delightful will be a key to retaining that growing customer base.
It's common for shop owners to state that hospitality, ambiance, and in-store experience are key differentiating factors for how they delight customers. And while this can certainly be the case for customers who plan to stay in the store when they order, the overwhelming majority of customers who want to carry out will choose an option - including switching to corporate coffee - when they are in a hurry if they don't think they can get a comparable level of convenience from their favorite local shop.
Fortunately, independent shops that embraced the online order-ahead trend during the pandemic have thrived.
Momentum Coffee in Chicago opened its doors days before the lockdowns hit in 2020, and just celebrated a one-year anniversary with its community. They credit their ability to open and grow their business to partnering with joe - and have over 1/3 of their sales on the joe app. Cloud City Coffee in Seattle does over half of its business on the joe app, and has retained customers and grown its business by creating dedicated parking spots and pickup counters to satisfy the convenience needs of its loyal customer base.
So, remember that having a convenient pickup and order ahead experience is what the majority of coffee lovers expect, and that expectation continues to grow. Finding a way to deliver convenience tailored to the mobile order ahead for the pickup crowd AND a great in-store experience will be key to an independent shop's ability to thrive going forward.
Accept mobile and online orders on Square POS or on a dedicated tablet for less than the cost of generic online ordering tools. PLUS unlock growth-driving features at no extra cost with joe. Interested? Email us at sales@joe.coffee to get started.