June 2021 Update Release Notes:
With joe customers on the go, developing a simply exceptional consumer experience is key to a loyal customer base, and a foundation to grow revenue.
Understanding the importance of this, we've recently launched several updates to the joe Mobile Ordering consumer app that make it more intuitive and easier to navigate.
A more interactive order status
Communication between baristas and customers is key for a trustworthy ordering experience. With this in mind, our recent consumer app updates the customer's Order Status. We rerouted the order status from a standalone page to their Orders tab so customers can always stay in touch.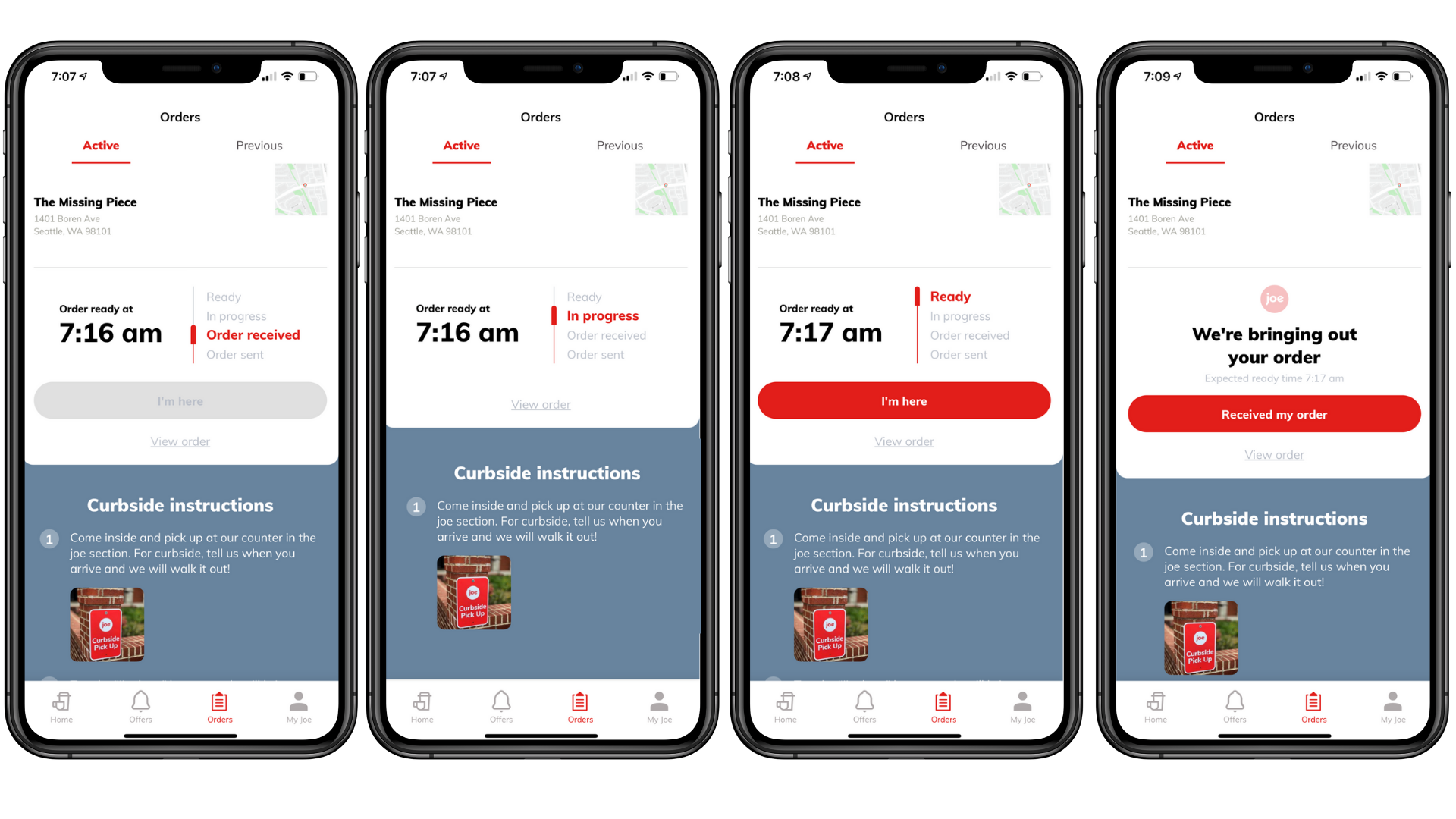 Along with this enhanced carousel design, we improved the experience of utilizing the "I've arrived" button for curbside orders, and added a "Received my order" button for a more intuitive user experience.
From the Orders tab, customers can now toggle between Active and Previous orders to view their order status of their current order, view receipts of previous orders, and leave feedback on previous orders they may have forgotten.
Pick Up Location Images
New Pick Up Location images enhance the pickup experience and makes your online presence shine. You can spotlight your designated pick up area in shop, or direct curbside orders to a specific parking spot -- all from a customer's order status screen.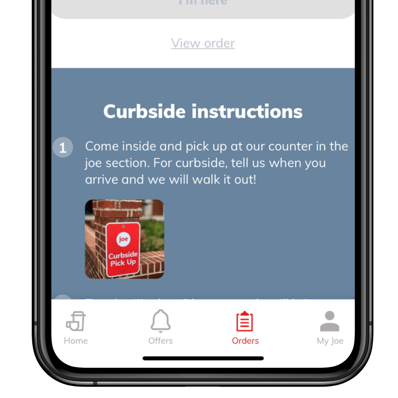 Learn more about Pickup Location Images, and how to update them here.
Customer Experience Feedback
This recent consumer app update also includes an upgraded design and flow for the customer experience feedback. Customers can rate their most recent experience in the Active Orders tab, or toggle to Previous Orders tab to rate and review past orders.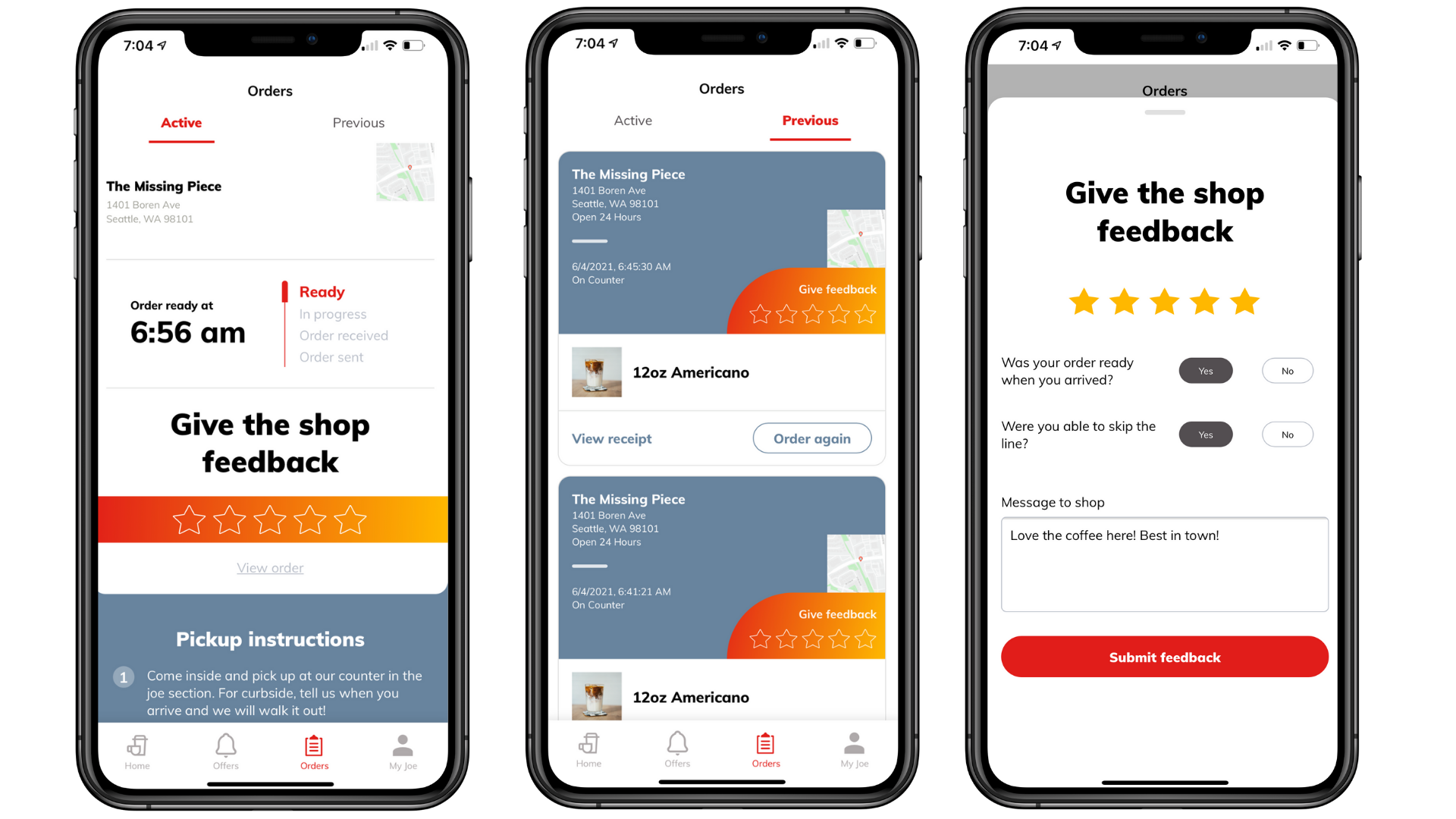 If customers rate an experience 4 stars or more, they will be encouraged to refer a friend to joe, helping you gain even more loyal customers by simply serving excellent coffee.
Updated to Refer-a-Friend Redemption
This recent update released a new flow for customers to redeem their refer-a-friend code when signing up on joe. We never want our customers, new or existing, to miss out on the rewards of Refer a Friend, and this enhanced experience makes sure new joe users know exactly where to input a referral code.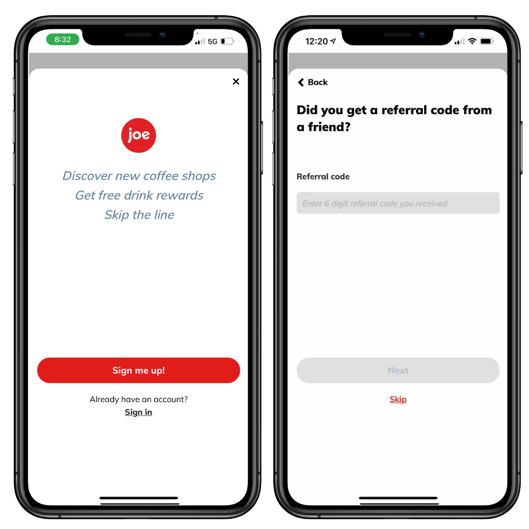 Learn more about Redeeming Refer-a-Friend
More Robust Consumer Settings
Lastly, this recent update release adds more capability and accessibility actions for consumers to update their settings on the My joe page of their app. Updates include managing their credit card information, reviewing a ledger of joe balance reload history, and managing notifications.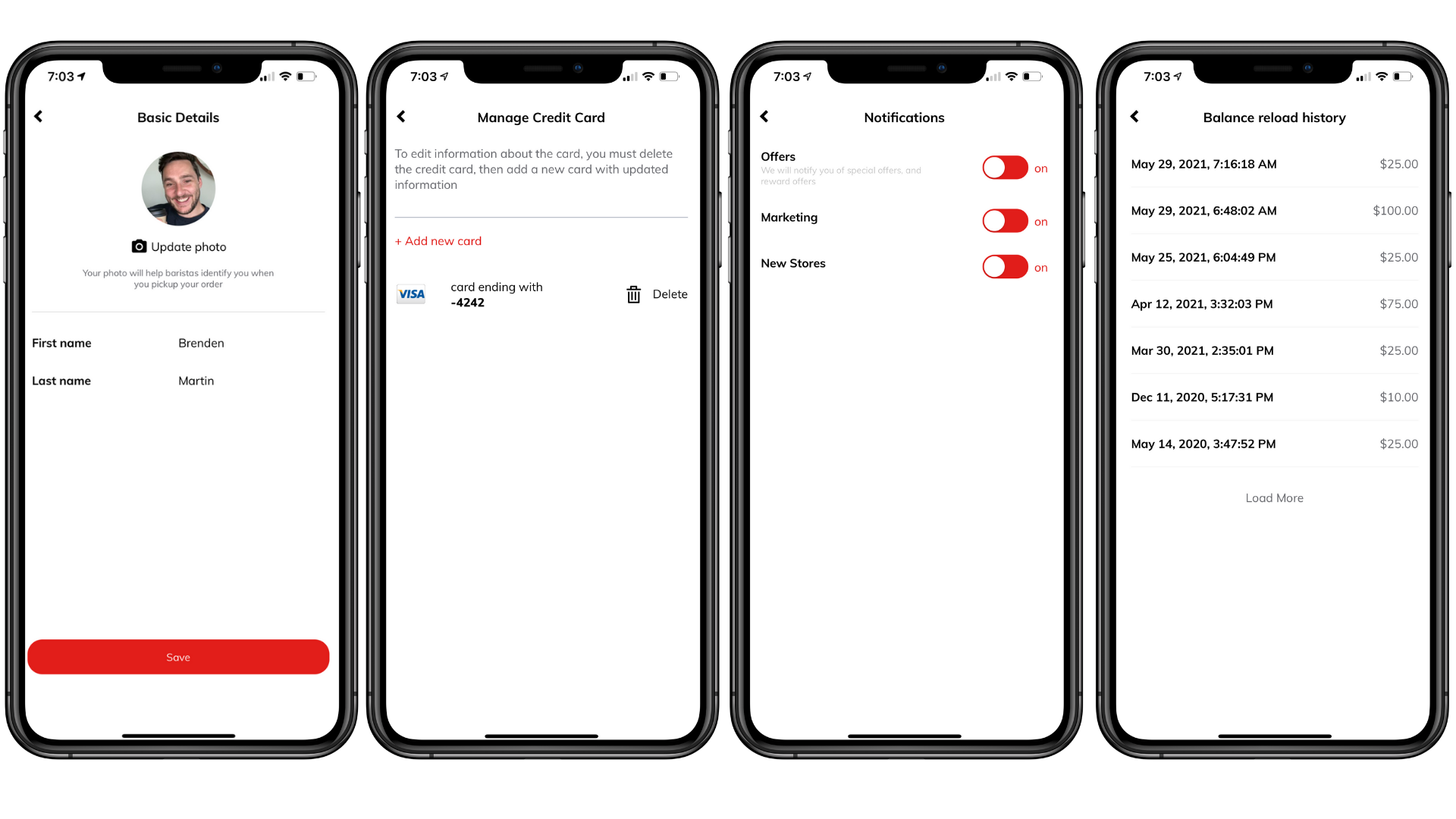 For additional how-to articles, marketing tips, and more check out the joe Support Tool at support.joe.coffee or email us at PartnerSupport@joe.coffee.