This article details the Product Update Release notes for the joe Merchant PLUS latest update, October 2021. Updates to this version include more intuitive designs, more performant technology for high volume joe partners, updates to inventory, and more.
What's New on joe Merchant PLUS
This update includes massive changes to the joe Merchant PLUS application all aimed at providing our partners with an easier to use interface that is built on more performant technology. Designed for high-volume shops, joe Merchant PLUS can help you grow your business without skipping a beat.
Partners currently using the joe Merchant PLUS app in their shop will need to update to this latest version. Shops not yet on joe Merchant PLUS will need to Download and Pair to take advantage of these updates in their shop.
Updates optimized for volume
joe Partners see upwards of 100-200 orders a day through their dedicated joe tablets and our previous solution wasn't built for that kind of volume. This new Order Status Screen layout and design is optimized for high volume experiences.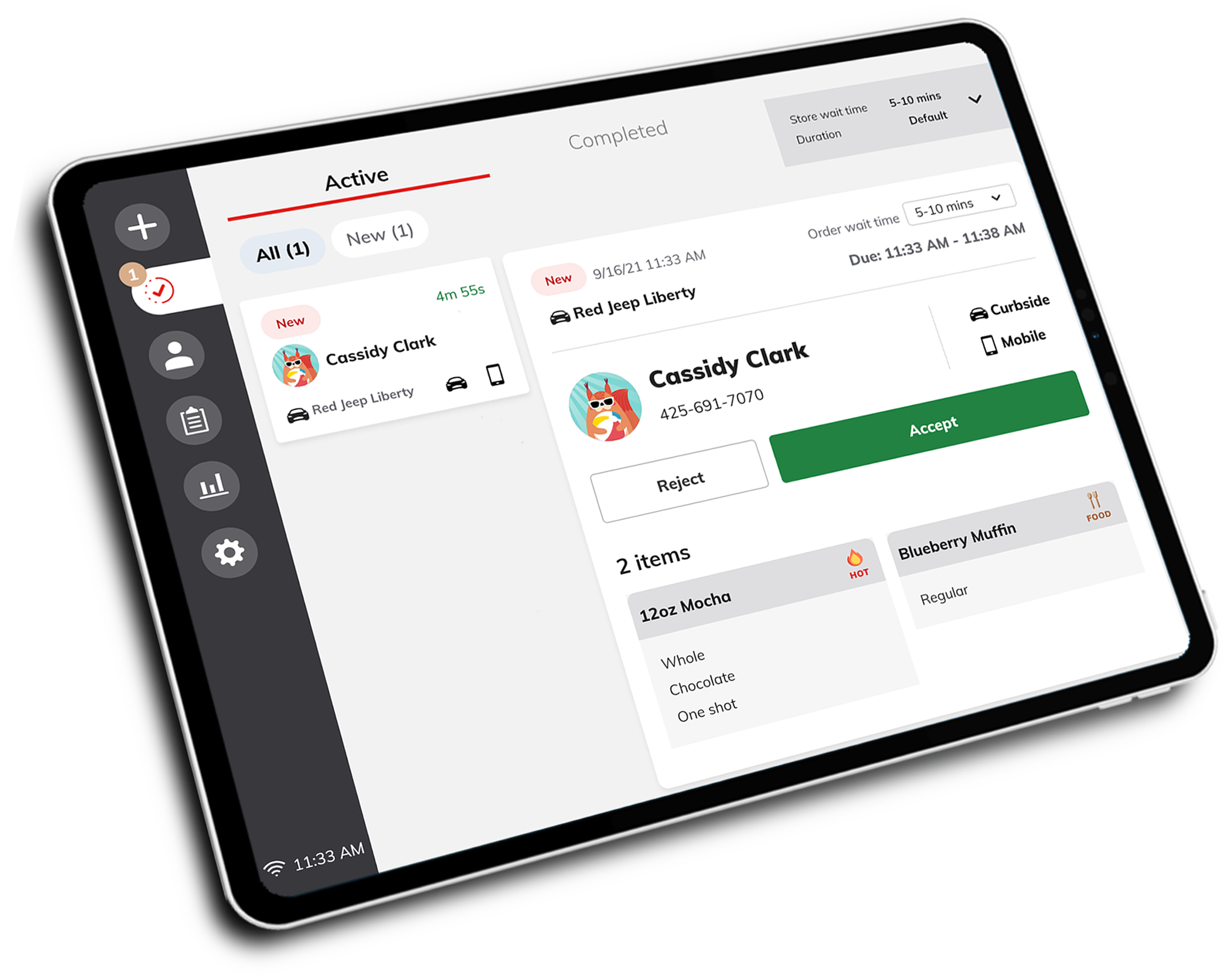 Now baristas can utilize the order Thumbnails on the left-hand side of the Order Status Screen to easily scroll and skip to different Order Cards, where the order details reside. Thumbnails function as an additional "quick view" to see what's ahead in the queue and to visually jump between different types of orders.

With this update, you will see orders have a new tag to give a visual indicator on the status of the order. This can be "New", "In Progress", "Scheduled", "Awaiting Customer" and "Customer Arrived". The purpose of tags is to give a visual indicator on what orders need to be addressed most urgently. Additionally, baristas can toggle between the tag filters at the top of the Order Status Screen to only display those specific orders (i.e. display only "In Progress" orders).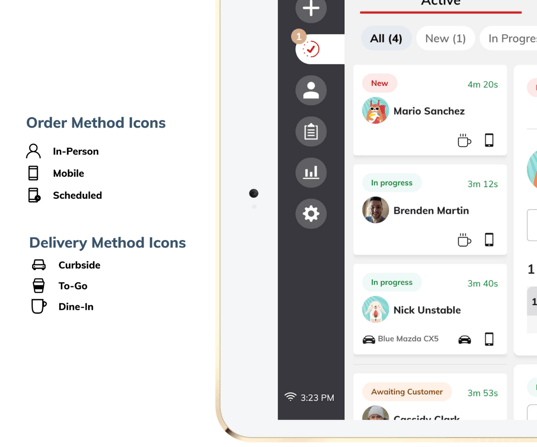 This update added several visual icons to the Order Details cards so baristas can always meet your customer's expectations. The time indicator informs baristas when the order is due. Icons for to-go, curbside, or scheduled orders as well as icons for Hot/Cold/Food items reduce errors and help baristas fulfill orders quickly.
Wait Time Features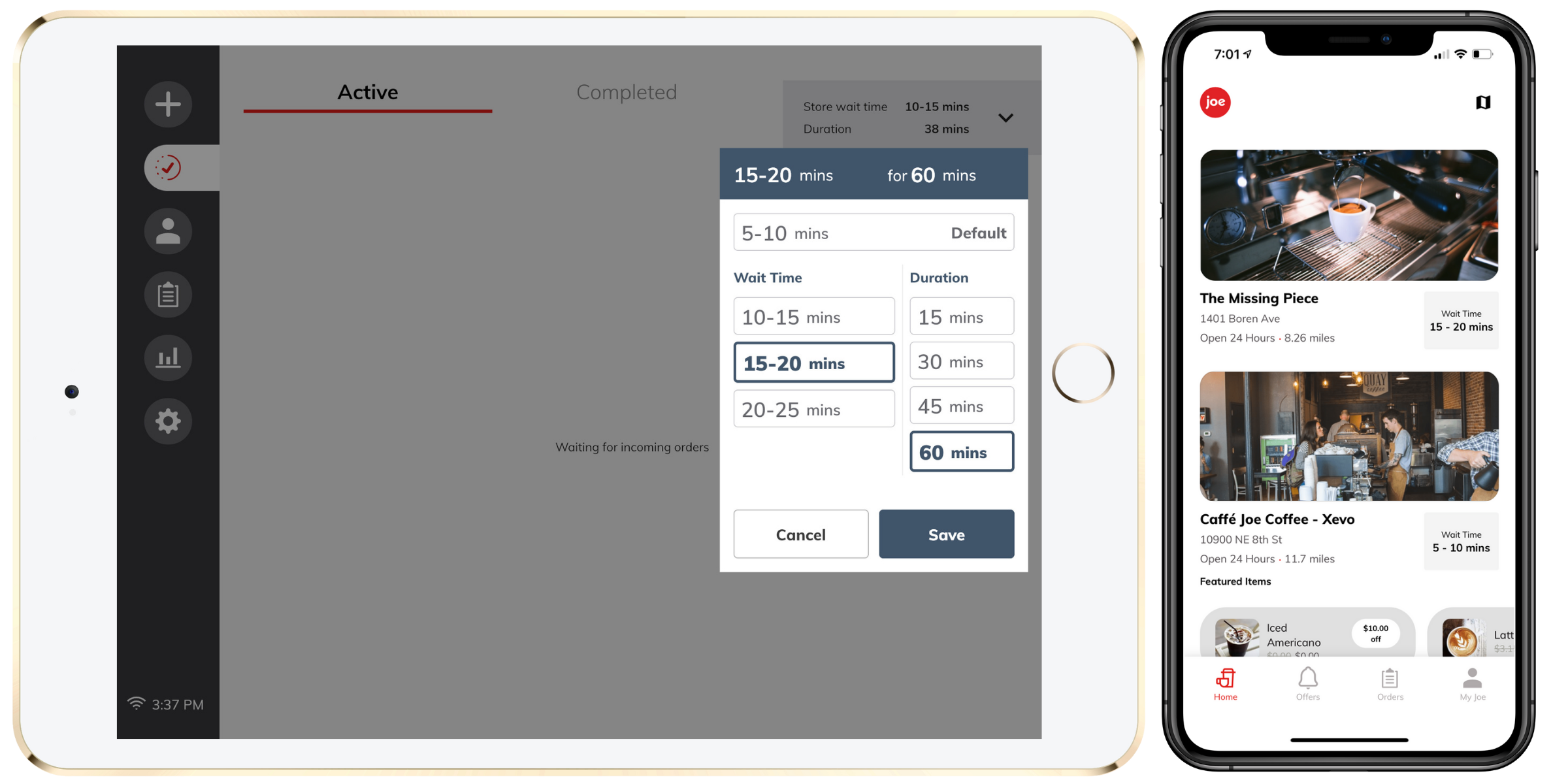 Two Wait Time features establish expectations for order-ahead customers during your busy time periods, and properly communicates those changes with your valued customers.
Store Wait Time feature allows for the barista to adjust the global wait times for all joe users for a set duration of time. This will inform consumers prior to ordering on the search screen as well as the checkout screen. When this is activated, all orders during this time will be delayed. Then once the duration has passed, your global wait time will return to the defaulted 5-10 minutes pickup window.
The Order Wait Time feature allows for baristas to adjust the wait time for a specific order, usually due to the size of the order or prep time, while the global wait time stays in-tact.
If an individual customer's Order Wait Time is adjusted they will be notified of the new pickup time with a push notification and SMS text message, keeping open communication and setting proper expectations with the customer.
The 'Completed' Orders Tab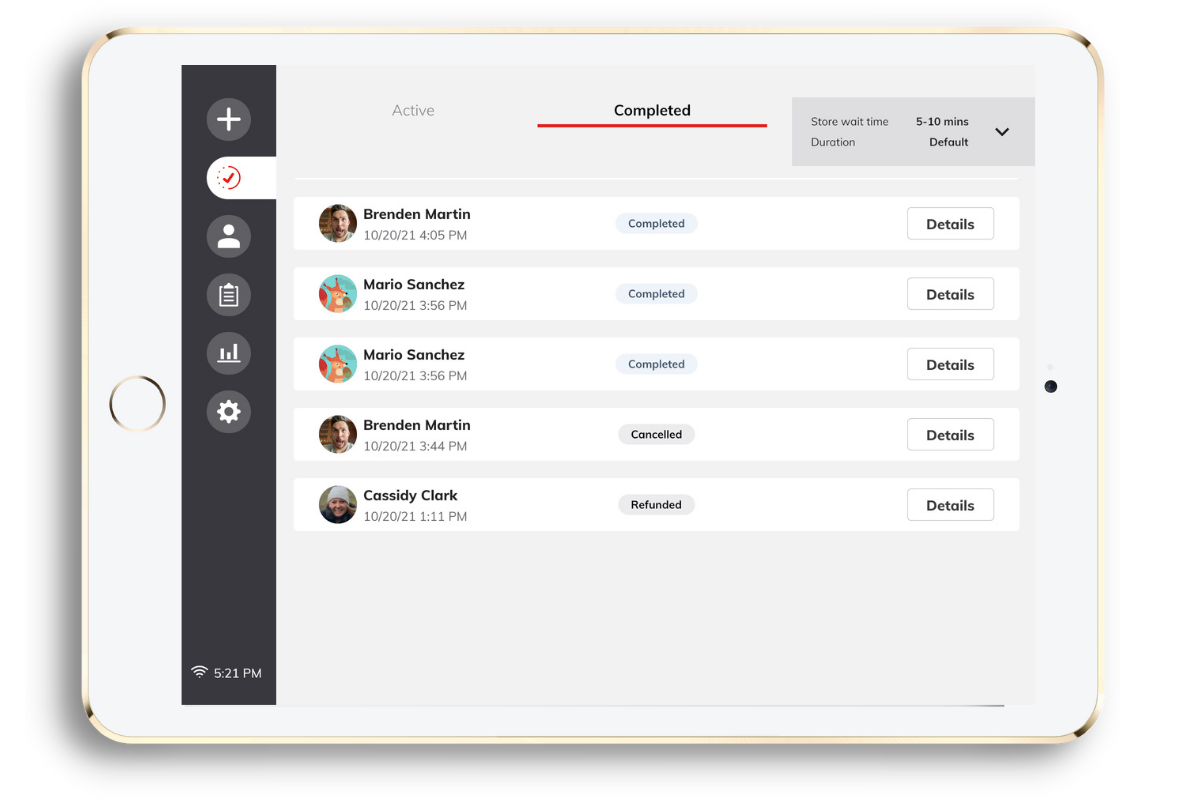 With this update, Merchant PLUS moved away from showing completed orders in the same window. With joe partners intaking 150+ orders a day this change reduces clutter on the main screen and allows baristas to access completed orders for customer support issues.
From the Completed Orders tab managers and owners can issue refunds and reprint receipts by selecting the Details button to the right of the order.
Completed orders now show you a status of "Completed", "Cancelled", "Refunded", or "Partially refunded" so you can locate the correct order and be rest assured that the order was handled how you intended.
You will notice additional pop-up windows to help facilitate refunds and print tasks. These windows will inform you of any errors with printer connection, total amount being refunded and provide a success window when it has been successfully refunded. The goal is for any barista with zero training to be able to handle any request.
More Intuitive Login Process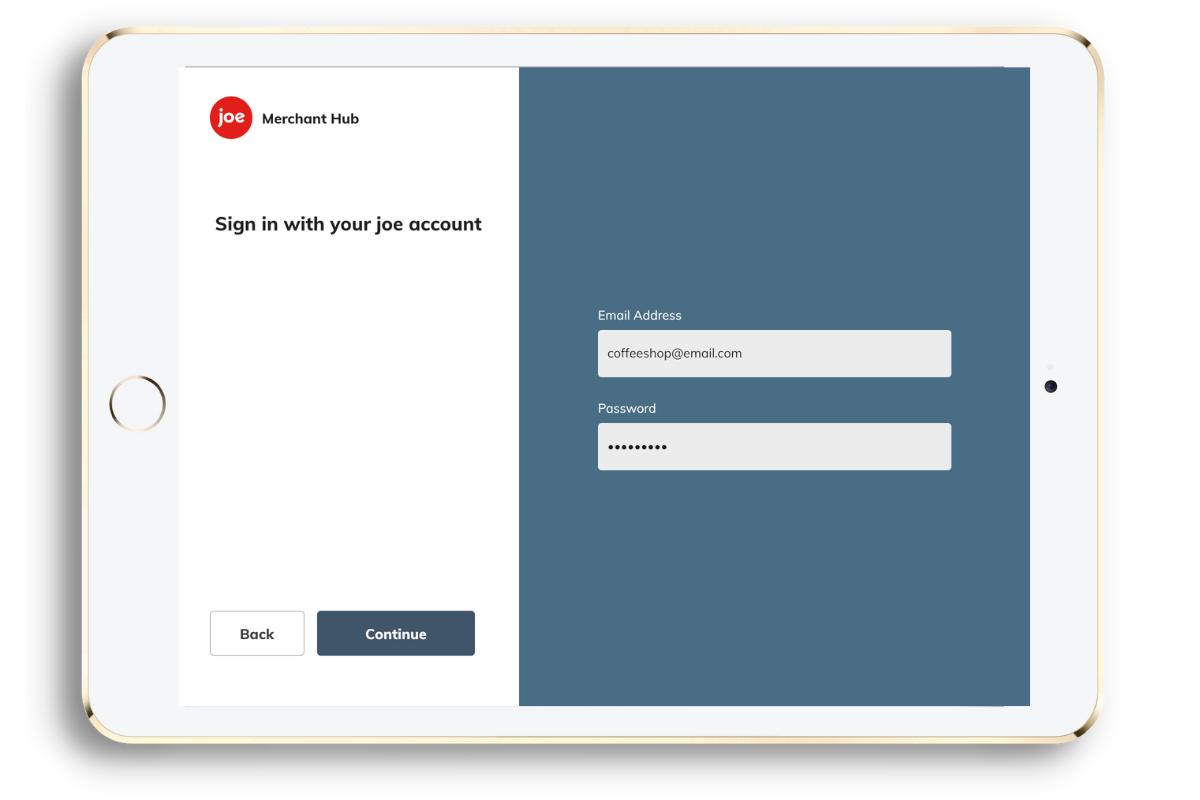 For new joe partners, and partners updating to this new version, this update includes a more streamlined login process. Rather than using a QR code, owners and managers can now easily log in and pair their joe device using their merchant portal credentials.
Inventory Tab Redesign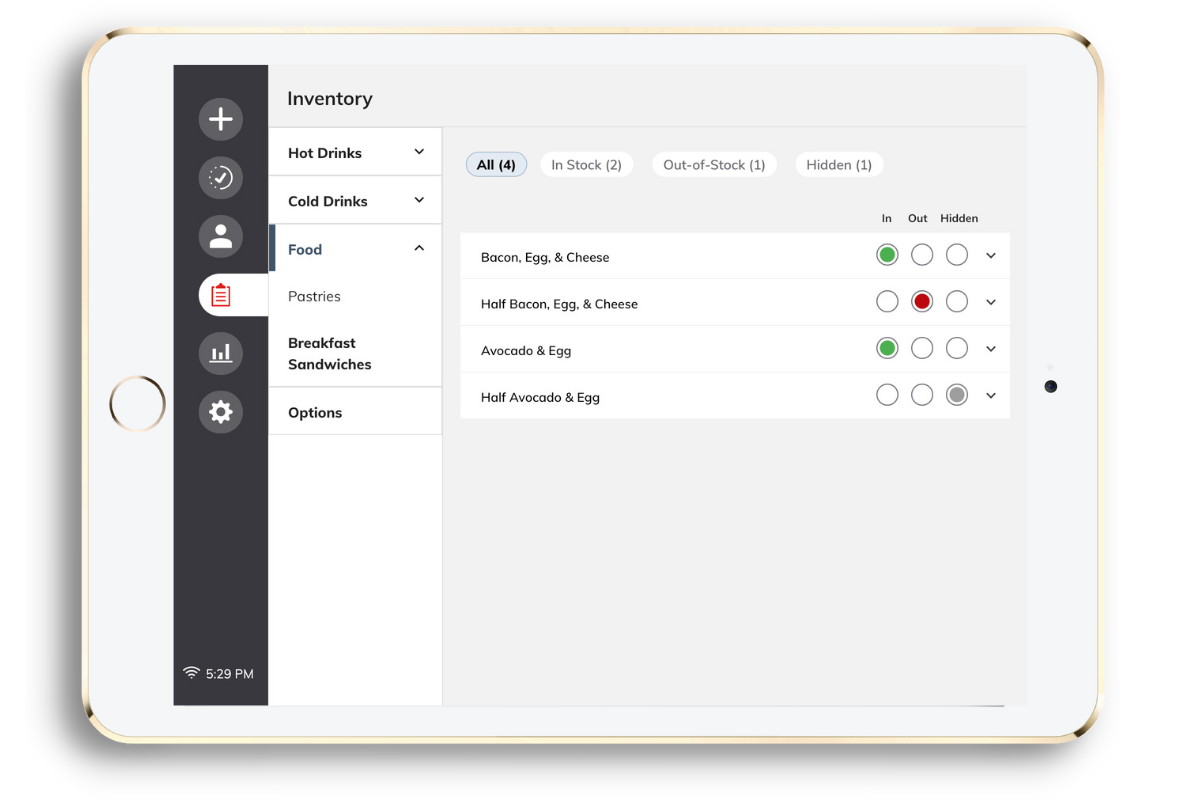 This update to the Merchant PLUS app includes a more performant inventory system that is more intuitive to use in a rush. Adjustments to labels, column spacing, and size of buttons make a big impact on accessibility for baristas in a rush. Additionally, filters now allow baristas to quickly navigate to only items that are in-stock, out-of-stock or hidden.
Additional Updates
We heard our partners loud and clear on this one! This update includes an adjusted audible alerts, particularly the curbside "honk", to be shorter and less invasive to your work environment.
Lastly, this update adds new pop-up windows for rejected or canceled joe orders for baristas to properly communicate to your customers, ensuring a trustworthy and reliable ordering experience for all customers.
Partners currently using the joe Merchant PLUS app in their shop will need to update to this latest version. Shops not yet on joe Merchant PLUS will need to Download and Pair to take advantage of these updates in their shop.