Like-minded companies joe and Torani Syrups are teaming up for a promotional event all about celebrating local Seattle Coffee.
Torani + joe: helping indie coffee thrive
joe and Torani are teaming up for Seattle Coffee Week, a coffee celebration all about supporting local, and discovering a new spot near you!
An industry leader in flavored syrups, Torani strives to bring authentic flavors to coffeehouses and delicious experiences to their customers, all while working to help their community members thrive.
joe and Torani's aligned missions, and like-minded visions compound for a partnership event all about celebrating craft coffee, resilience, and supporting local in the Seattle area.
For two weeks, beginning October 1st, International Coffee Day, Torani is sponsoring $1 coffee for new customers ordering ahead on joe in the greater Seattle area. Shops in the area are featuring specialty Seattle Coffee Week drinks on joe, for customers to try something new and fall in love!
Additionally joe will give even more love to local coffee across our social platforms, spotlight the inspirational coffee shops and the mission-driven entrepreneurs behind the delicious beans!
"We are excited to partner with Joe in support of indie coffee. As a certified B Corporation, we welcome the opportunity to partner with like-minded companies and support events like Seattle Coffee Week." - Dean Veurink, Director of Marketing
joe is honored to partner with Torani to further extend the reach of this celebration all around advocating for the community, and helping small businesses thrive.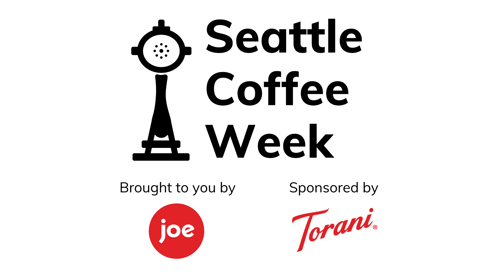 Not yet on joe? Join the celebration and unlock additional rewards from joe and Torani Syrups! Click the button below, or email us at success@joe.coffee to get started.