joe POS
Buffalo Grove grows with joe Point of Sale
How upgrading to joe Point of Sale skyrocketed mobile orders and added to monthly revenue growth.
---
Highlight
Mobile ordering revenue has increased 10X since upgrading to joe POS
Highlight
Average ticket increased to $12
Highlight
Customers can support local coffee even on their busiest days
Meet Buffalo Grove
Kandi Roeske, owner of Buffalo Grove in Lawton, Oklahoma, has a heart for community and, a real "knack" for hospitality. With experience in the restaurant and bar industry, she knew a business with service at the forefront was her next endeavor. So after her husband retired from the military, they made a big move to open a family run coffee shop in their hometown -- in just 6 weeks!
To say Buffalo Grove is an extension of her living room is an understatement. Every business decision is made with customer service in mind and the cafe experience as number one priority. So we sat down with Kandi to learn about why they decided to switch to joe Point of Sale, and the impact it has has on their business.

The Goal: Growth through hassle-free technology
Buffalo Grove is a long-time joe partner, offering their customers order ahead for several years, and recently upgraded to the joe point of sale. "We are a destination cafe", owner Kandi explained when asked about what first attracted her to joe. "We're away from the convenient routes, so we wanted another option for our customers on-the-go".
"We actually bought our own app," Kandi shared. "It looked pretty, but it did not function well for a coffee shop and was a total waste of time and a lot of money."
"After that I was so reluctant to trying anything else" But after talking to a joe rep, it was really the mission of joe and the value of bringing together the indie coffee community, that spoke to her. So she gave joe a shot! Buffalo Grove saw moderate success with mobile only, bringing in an additional revenue stream month over month. But it was upgrading to the joe Point of Sale, where Buffalo Grove saw a big return.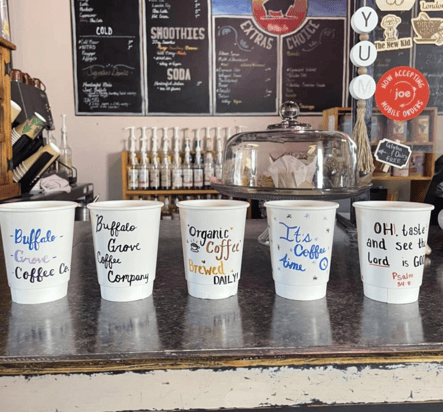 The Tool:
joe Point of Sale with coffee shop loyalty
When joe launched early access to the joe Point of Sale, Kandi saw an opportunity to add a technology built for coffee, offer loyalty to all of her customers, and partner with a team who had shown her a lot of support. So she made the switch from Square, investing in joe Point of Sale. Kandi's thoughts? "WOW! joe Point of Sale has been a total game-changer!"
The coffee shop loyalty built directly into the Point of Sale instantly caught customers' attention. "They were all so excited when they saw the "claim my points!" Kandi shared. "So I'd chat with them and tell them 'the best part is that these are your points, tied to your phone number. They go where you go and you can use them at any coffee shop on joe!"
Her customers loved it! With the help of joe's automated loyalty, those in-person opt-ins converted to app downloads. Mobile ordering quickly gained traction roughly doubling her sales per loyalty customer each month.
More regulars order with joe, and baristas can easily keep up. The best part? Kandi didn't having to take on any additional work.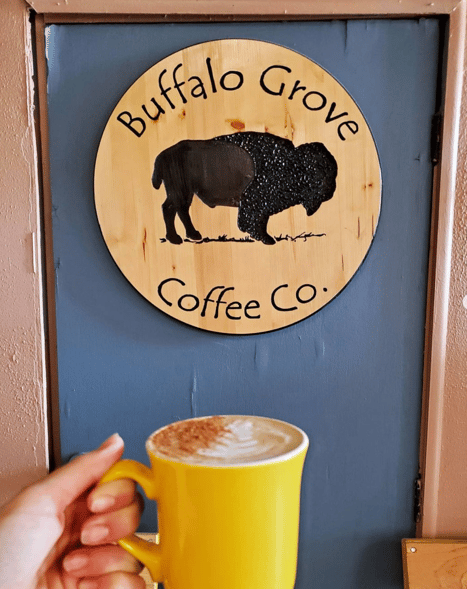 The Results: Growth through joe and support along the way
Giving regulars the option to order ahead when they are running behind results in faster workflows, more revenue per customer, higher ticket averages, and a larger profit margin. It also frees up more time for Kandi to engage with her customers (which is why she opened the cafe in the first place!).
When using Square and joe for mobile only, Buffalo Grove served a handful of joe customers daily. Shortly after upgrading to joe Point of Sale, mobile orders have skyrocketed to nearly 15 orders per day. Revenue through mobile orders has increased by 10x. Their average ticket has increased from $11 to $12, and nearly $1,000.00 of monthly revenue earned can be attributed to built-in loyalty.
But it isn't just the product and increased revenue that Kandi loves. For an experienced hospitality personnel, the support she's received has been just as impactful.
"It is that customer service aspect that totally won me over from Square! What joe has that Square does not is a real life human being who I can text and I know will get a response."
With joe, Kandi gets hassle-free technology built specifically for coffee that grows her customer revenue and purchase frequency, and a support team to back her and her customer service priority.
Let joe help take the grind out of running a coffee shop. Check out our growth calculator linked below and estimate what growth your shop could expect in just six months by partnering with joe. Still have questions? Email us at success@joe.coffee to get in touch.