Industry Trends
Teaming Up with BriteVision
We're teaming up with BriteVision to bring our coffee partners affordable, eco-friendly coffee sleeves. Read on to learn about this partnership and what lies ahead.
---
joe and BriteVision are teaming up to bring coffee shop partners a cost effective, eco-friendly marketing solution: coffee sleeves. Read more about this partnership and their commitment to producing a sustainable product in the article below.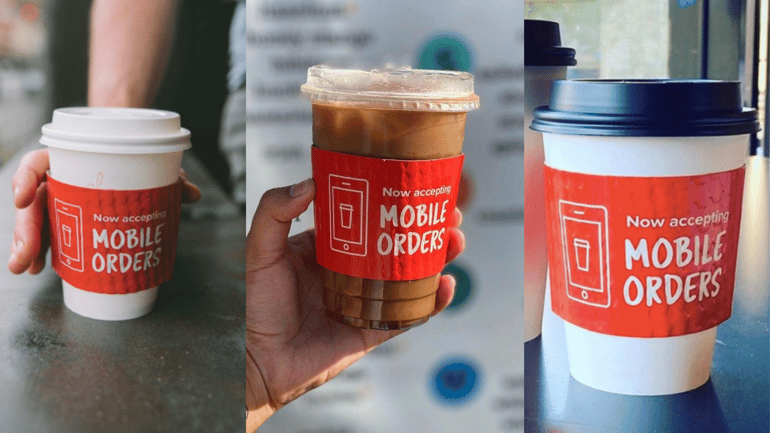 Teaming up with BriteVision
The coffee sleeve began as a necessity for drinking hot beverages on the go. However has recently become a powerful marketing tool for brand awareness across the coffee industry, taking advantage of a cost shop owners have already budgeted.
While an impactful promotion tool that is growing in popularity, coffee sleeves are also notoriously expensive and extremely wasteful. While more local coffee shops are shifting their focus to sustainability, small business owners often must choose between what is environmentally friendly and what is economically friendly.
Which is why we're teaming up with BriteVision to bring our partners a marketing option that checks all the boxes: joe branded coffee sleeves that are eco-friendly and cost effective.
BriteVision's Environmental Commitment
BriteVision, out of Reno, Nevada specializes in affordable custom branded coffee sleeves for independent cafes and coffee shops. The striking, full color coffee sleeves let the "shop's brand take center stage". Beyond their dedication to creating an affordable, quality product, they've made a commitment to producing them in an environmentally conscious way.
First, BriteVision own's and operates their own Zero Waste Facility in Reno. All of their paper vendors they work with are FSC Certified, and joe branded sleeves are printed on CCNB paper which is sourced from 85% post consumer materials.
Printing designs on all of BriteVision sleeves are made with vegetable based inks and starch based glue. Making their coffee sleeves 100% recyclable and compostable.
We are proud to connect our hard working partners to a supplier who is equally dedicated to sustainability.
A Network to Challenge Cost
Indie coffee faces another challenge: cost. Typically, buying it bulk is the most cost effective for both suppliers and buyers. But for indie coffee shops with only a few locations, this strategy isn't feasible and they are left with very costly alternatives.
Profit margins are already extremely tight for an indie coffee shop. With the power of our network, we're able to provide these sleeves to our partners at only $0.04 per sleeve, which is roughly half the cost of the industry average for custom designed sleeves.
As the joe network continues to grow, more cost saving opportunities will present themselves, with co-branded designs, holiday sleeves, and other creative promotional products.
Our mission at joe will always be to empower the small businesses we work with, not taking advantage of them, especially on necessary operating materials. We're thrilled to join forces with BriteVision to create an even greater, supportive, thriving community of small coffee shops.
For more information regarding how BriteVision sources their papers, check out their Eco One sheet below.