Each week leading up to Small Business Saturday, we are spotlighting five coffee shops based on nominations from their loyal customers to celebrate what makes indie coffee special. Coffee lovers can nominate a local coffee shop in their community and why they choose to support local over corporate giants.
Background
This week's Keep Coffee Local theme is "commitment to community". Coffee lovers from across the US share the inspiring ways their favorite local coffee entrepreneurs commit to serving their community through creativity, education, and of course exceptional coffee.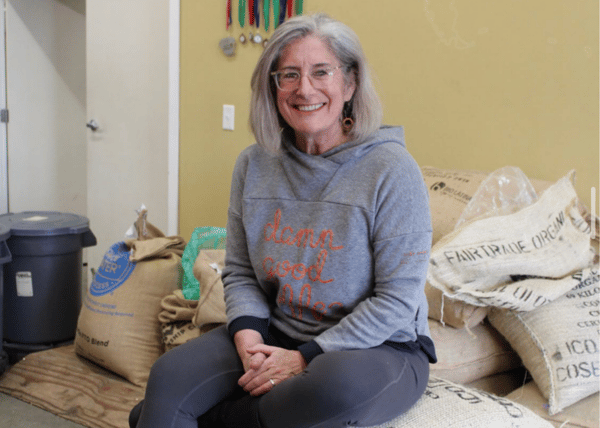 "Deb DiBernardo founded Roast House with a mad passion for doing coffee right. She is committed to 100% organic, sustainable, fair-trade beans. Her team is the friendliest around and they care about educating people about why these choices for coffee production MATTER - for the health of our planet and for the economic welfare of countries often exploited for their goods. They're purist in their approach to drinks, also: You won't find fake colored flavorings or cute sprinkles here. You'll get house made simple syrups and unique spice blends to complement seriously good coffee. Or as Deb would say: Damn Good Coffee. This is my go-to spot for purchasing my supply of coffee to roast at home." -Kate V.
"Their delicious coffee and their commitment to every aspect of our neighborhood. They host open mic nights, art exhibits, support the local schools and are active in political events." -Susan S.
"Black owned coffee shop with beans straight from Ethiopia, where coffee was born! Super friendly and very involved in the community. For months they had voter registration and absentee ballot forms in their shops to help our community be heard." -Brooke S.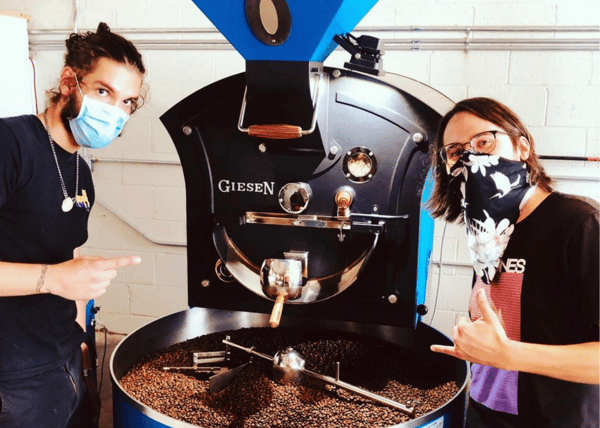 "Sharpsburg has been waiting for a place like Redhawk for as long as I could remember. Braden's passion for amazing quality coffee and care for the community is what shopping local is all about. I would love to see his business explode. Put Redhawk on the map!" -Drew B.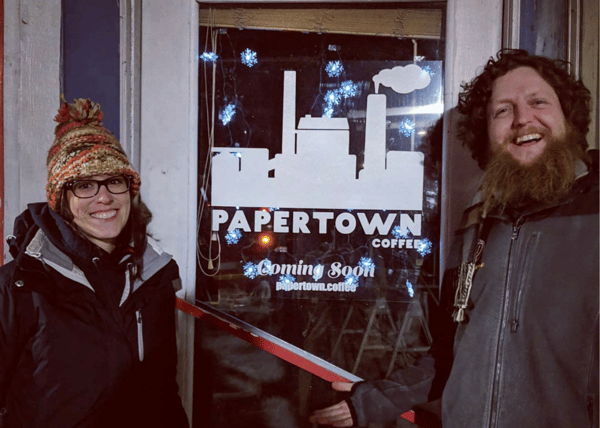 "Russ and Liz are awesome people! They are sure to pause and catch up with folks while they're serving. Their coffee is excellent and their shop is super welcoming and cozy. I'm so grateful to have access to delicious, locally roasted coffee served by awesome people." -Peter C.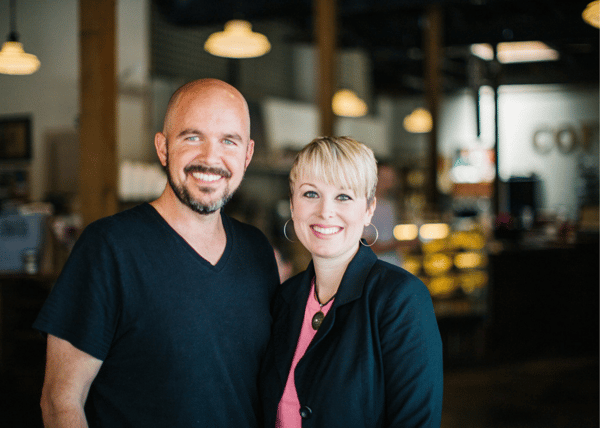 "The secret weapons of the Senoia Coffee & Cafe are the owners/operators, Brent and April Anderson. Their love of the community and commitment to maximizing the positive impact that their business can have in our little Georgia town spills over into everything they do. This includes themed family fun nights (see the pick of a DIY Pizza and Sundae night, pre-COVID), collaboration with local outreach organizations, and development of men's and women's groups where real community can grow and thrive. It's a wonderful place." -Bob L.