joe POS
October 2022 Product Update
This month's feature set make the barista and managerial experience more intuitive and efficient with additional device filters and reports.
---
This month's introduces new product features across the joe platform including Point of Sale and Merchant Portal.
One Store, Multiple Registers
The latest update to joe Point of Sale now includes the ability to have multiple registers and devices for a single store, as well as filter the type of orders viewed on each of those devices. This update is ideal for dual-sided drive thru's, hybrid shops, and cafes with multiple cashiers. With this update, Point of Sale partners with multiple registers will also have more comprehensive reports, bringing together data from all registers associated with that store.
Full KDS Experience
This update now allows for a full back of the house, KDS experience for high volume partners. In the September Product Updates we released Category Filter for displaying orders with items in specific categories (i.e. orders with a food item). This update takes that experience one step further, by filtering all types of orders (in-person or digital) for the device.
Filtered Options Now Available:
In Person Orders - Device Level: Only shows orders processed and accepted on this device ONLY on Order Status Screen.


Mobile Orders - Device Level: Only Display Mobile Orders on the Order Status Screen


In Person Orders - Store Level: 100% of orders from any device paired to the Coffee Shop. Drive Thru, Mobile, Etc. (In - Person Orders - Device Level filter must be active)

Accept 100% of orders in Back of House
The latest update now allows for secondary order status devices to re-"accept" in-person orders placed at the register and print a ticket at a printer in the back of house, or at an espresso machine. This update eliminates the need for baristas at the register to run printed tickets to a secondary barista, saving time and energy.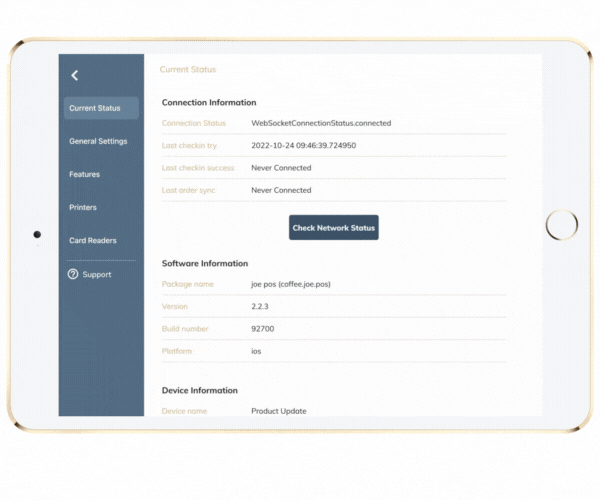 Simplified End of Night Report
We know how important it is for you to close at the end of the night and feel confident of the data you are seeing. So we've made it even easier to review your end of night report in a Profit and Loss format.
With this update, we've simplified the end of night report based on type of sale (cash, mobile, card) to streamline reconciliation.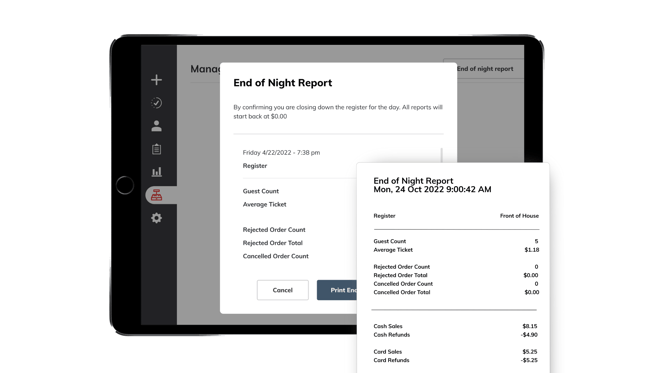 Answers to FAQs directly from joe
We also want to remind you that you can leverage your support tool found in your Point of Sale for any additional articles or details of product updates.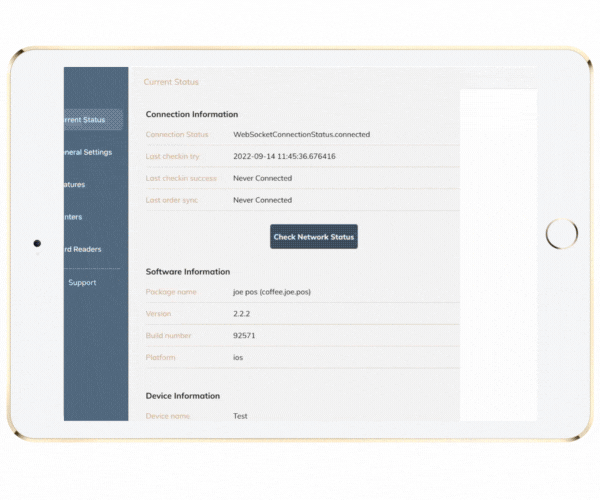 joe Point of Sale harmonizes in-person and digital orders, automates your coffee shop loyalty, and effortlessly acquires new customers who would otherwise settle for corporate coffee. Learn more below.