Mobile Ordering
June 2022 Product Updates
June 2022 updates include a more frictionless customer ordering experience and more intuitive design to printed tickets. Plus upcoming product releases.
---
The latest product updates prioritize the barista experience through more intuitive printed receipts, and the customer experience with new features for "favoriting" shops and customers' go-to drinks.
"Favorites" for a more personalized customer ordering experience
Our data shows that people order differently depending on what shop they visit, the day of the week, and the time of day. We're focused on making joe an even more personalized and friction-free ordering experience for your customers.
The latest release the joe Mobile Ordering consumer app includes two features:
Personalized re-ordering:

Now, when customers favorite your shop we'll automatically track their top 3 most frequently ordered items on the "My joe" tab so they can reorder in a tap.

Richer re-engagement:

We use data on when customers order, what they order most often, and what they might order next based on what's popular at your shop. The latest release incorporate on what they are viewing in the app to be even more precise on how we personalize our engagement via the app and SMS.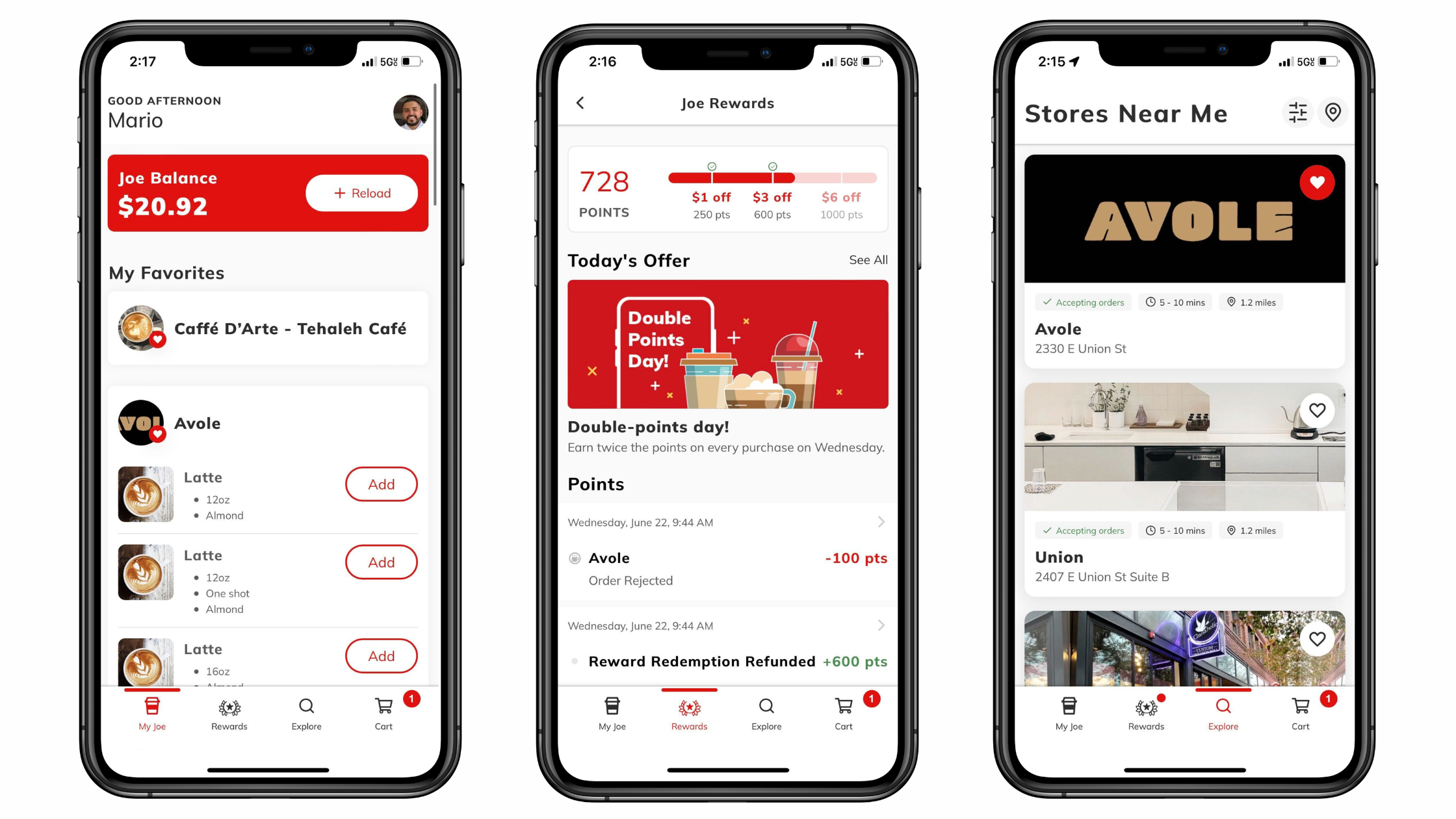 The latest release to the joe consumer app now includes a feature that automatically saves customers usuals by shop, so we make it easy too reorder for the whole family.
More intuitive receipts and item tickets
In order to keep workflows streamlined and baristas happy, especially for joe Point of Sale partners, the latest update to the barista experience makes the printed tickets and receipts even more intuitive.
This design now includes:
Order source to ticket:

The receipt & item ticket we now provides information of order source (Mobile, In-person, Web)

Order type to ticket:

Now baristas will see if customers ordered for Dine-in, To-Go, Curbside without having to check a screen.

Order # now included:

An intuitive order # has been added to the ticket for each transaction for more simple tracking.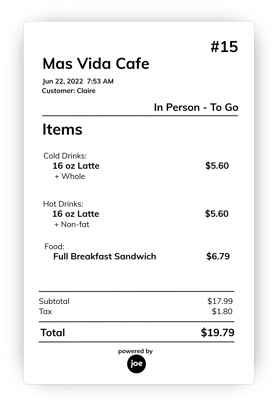 A harmonized workflow across digital and in person orders provides the best experience for your customers and baristas.
What's next? Upcoming Product Releases
In the next two weeks, product updates to the joe Point of Sale will focus on providing more insight into daily sales for owners and baristas. Two major updates that partners can expect include a more comprehensive Sales Summary view, as well as features and reporting for closing out the till at the end of the night.
Sales Summary Overview 📈
Upcoming releases will include a sales summary view armed with real-time, daily data to give owners the necessary insights. Updates will include:
Sales Summary: High level gross sales, total transactions processed for the day and your average ticket.
Payment Type: View where your sales are coming from by payment type, including credit, debit, cash, and mobile.
Tip Amounts: Baristas will be able to easily view tips by time of the day and hour.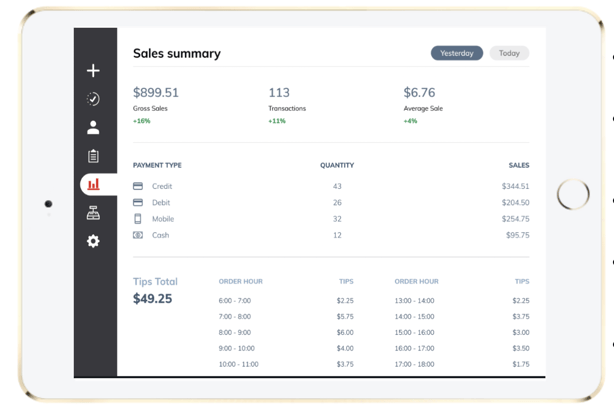 We understand how imperative it is for shop owners to accurate data insights to make data driven decisions for staffing and cost analysis. This upcoming release, with a detailed sales summary, helps owners and their team stay accountable on sales to grow your business.
Cash Till Updates and End-of-the-night Reporting
Early July updates will include a redesign to the cash till workflow that will make both tracking cash sales and the close-out process as intuitive and simple as possible.
This update will include a more robust feature set for the following:
Closing the Till: Reconcile at the end of the day easily with updates to Til Management including starting cash total, payment type breakdown, total tip amounts and additional sales information.
Cash-in / Cash-Out: Track cash-in and cash-out for barista tip payout at the end of the day or any additional payments you may need for vendors.
End-of-night Report: Print an end of night report to include in your bank deposits or tracking purposes.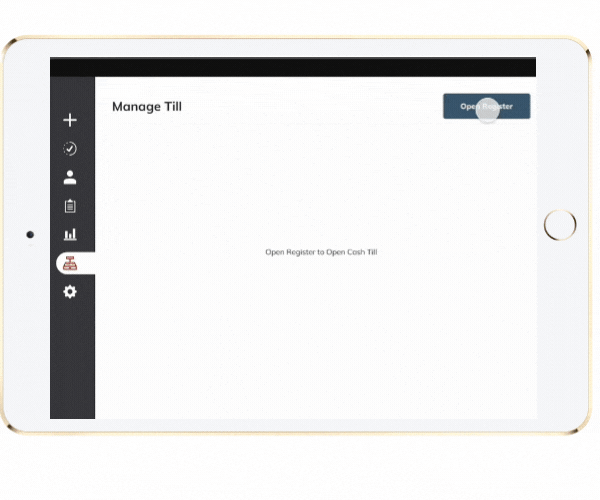 We believe that a great customer experience begins with a great barista experience. Upcoming product releases to the joe Point of Sale will put baristas and owners' experience at the forefront, making daily tasks such as til reconciliation simple, efficient and accurate to help take the grind out of running a coffee shop.
joe Point of Sale harmonizes in-person and digital orders, automates your coffee shop loyalty, and effortlessly acquires new customers who would otherwise settle for corporate coffee. Learn more below.