Keep Coffee Local: Going Above & Beyond
In this Week 2 recap of our Keep Coffee Local campaign we're spotlighting five more business owners behind our customer's favorite local coffee shops, and why they choose to support local.
---
Each week leading up to Small Business Saturday, we are spotlighting five coffee shops based on nominations from their loyal customers to celebrate what makes indie coffee special. Coffee lovers can nominate a local coffee shop in their community and why they choose to support local over corporate giants.
Background
This week's theme is, "Going Above and Beyond" as coffee lovers from Oregon to Illinois share the role coffee plays in keeping them sane through the pandemic and gives us a glimpse into the inspiration coffee entrepreneurs are to their community.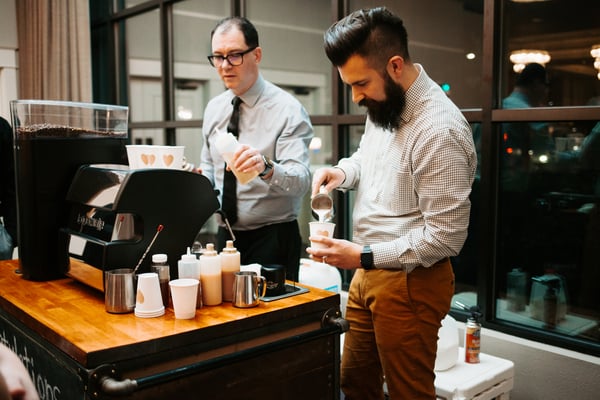 "Not only is their coffee amazing but the owners, Ben and Lauren, go above and beyond for their community. Since March, they have been providing free sack lunches for anyone who needs one. They constantly think of ways to make customers have great experiences like collaborating with the city and other shops to create a safe outdoor space for dining and are extending it through the winter with heaters and close tents. I couldn't day enough good things about Lionheart or their amazing owners! -Allison G.
"The owners of Lionheart have a heart of gold!" -Briana R.
"Their involvement in and care for the community during this pandemic has been second to none. They take care of their staff, know their customers by name, and serve the best coffee I'm yet to encounter on the west side. Simply a great group of people serving excellent coffee! The photo attached is of the owner working their coffee cart at our wedding last year! -Tim H.
"The owners at Sip & Sonder are amazing and dedicated to serving excellent coffee and being involved in the community. They have the best community based events: get out the vote, a night featuring a local tap dance group that featured children showcasing routines, a jazz night, rotating artists each month with a special opening night, spoken word nights, game nights, etc. Biggest highlight is definitely the community involvement and the fact that they are a Black women owned business intentionally creating community and culture that you can feel as soon as you walk in. Or stand at the door for now during the pandemic. They have always welcomed me and my children." -Erin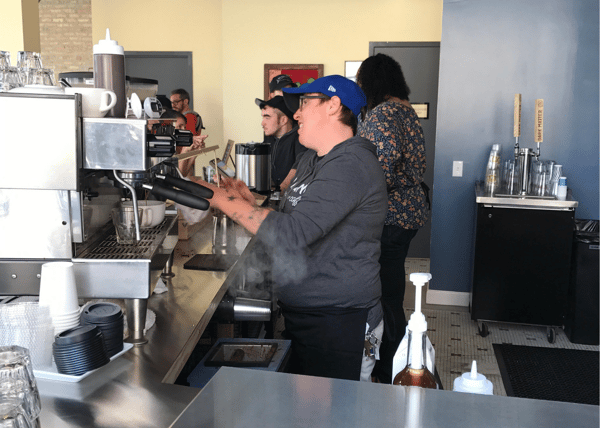 "The owners have cultivated a special relationship with the neighborhood and produce an invaluable service. They are very knowledgeable about coffee and so very kind to everyone they meet! It has been especially difficult to keep this relationship with the community due to social distancing but Ridman's has implemented changes that help protect everyone and shows how much they care about people versus the bottom line." -Julie J.
"This coffee shop is owned by true coffee lovers who are dedicated to their customers!! They know everyone by name and greet you with a smile when you walk in. Their care is genuine and their coffee is outstanding! If the show "Cheers" was a coffee shop - it would be Ridman's!" -Rebecca J.
"The owners are amazing and their drinks are delicious. They have created a welcoming environment for neighbors, families, commuters, and more. I see their shop as an extension of my home. They also host charitable drives for local nonprofits that serve homeless youth and other individuals in need." -Krista K.
"Ridman's is an incredible coffee shop! Their staff is incredible and knows their customers by name. Their coffee selection is curated and not overwhelming. The adjustments they've made to keep us caffeinated and safe during the pandemic have provided a little normalcy during these hard times." -Amy G.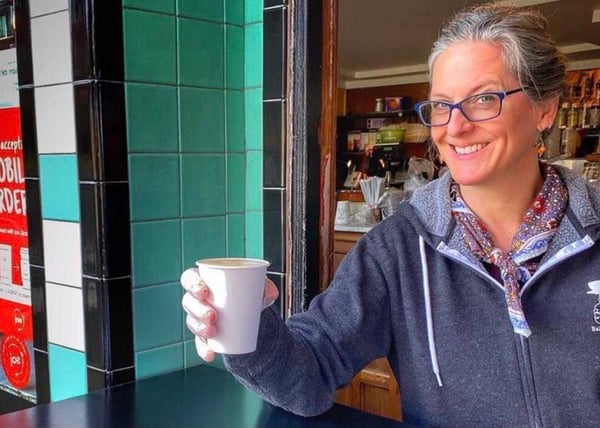 "I'm so lucky to have such a whiz-bang café right on my way to work every morning! Their coffee is bomb, the staff is always friendly and sweet, and their lovely outdoor space feels like home. In these strange COVID times, Cafe Bambino is a beacon of community support; they have hosted numerous yard-sale pop-ups and outdoor concerts to safely bring us all together. There is a plaque mounted outside their shop that asks, "What good shall I do this day?" They are nourishing to both the body and the spirit. -Chryste F.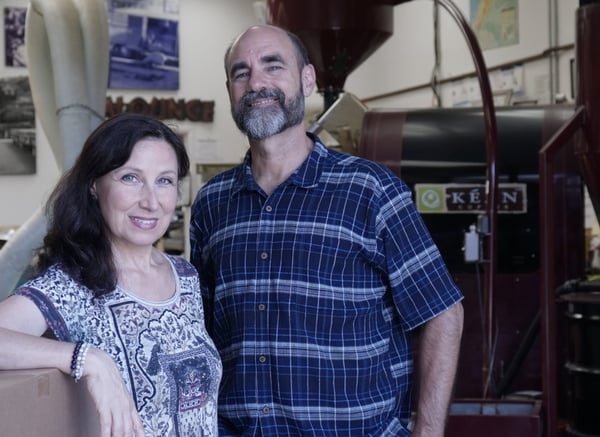 "I love how hands on the owner is from the grower to the cup. He is personally involved in meeting the farmers, checking the beans when they arrive at the store and i often see him or one of the others of his small buying team at the shop where the beans are roasted. The barista's are warm and welcoming. They treat me and any other regular like family. When you make something with that much joy and love in your heart it come across in the product which I love so much I drive 20 minutes out of my way to go there on the way to work." -Carrie H.
"Beyond their superior coffee beans and amazingly crafted drinks (they outrank every coffee shop I've been to in terms of the deliciousness of their coffee), walking into Kèan Coffee in Tustin is like walking into a lifelong friend's home - they are incredibly kind, always willing to go above and beyond with our drink orders and willing to stop for a quick conversation about life, sports, music and everything in-between. Kèan is not only my favorite coffee shop, but one of my favorite places to be, period." -Henry K.
"Kėan Coffee is the "real" thing. Since the 1990's I've been a HUGE fan of the Diedrich family of coffee. Their passion for excellent, quality coffee beans and drinks made from those awesome beans is by far the best in Orange County. I have never been able to find anything close to a true "good to the last drop" coffee shop outside of Kèan Coffee." -Joanne R.