Partner Journey: Willamette Coffee House
Willamette Coffee House's journey to joe, the solution to keep their doors open, and how joe safely enhanced their community driven customer experience.
---
We sat down with Kaycie Bingham, owner of Willamette Coffee House in Willamette, OR. Learn about their coffee journey, the solution to keep their doors open during a global pandemic, and how joe safely enhanced their community driven customer experience.
Key Takeaways
Consistently driving $10,000 of monthly revenue through joe
Grew mobile orders over 4x
$9 average joe ticket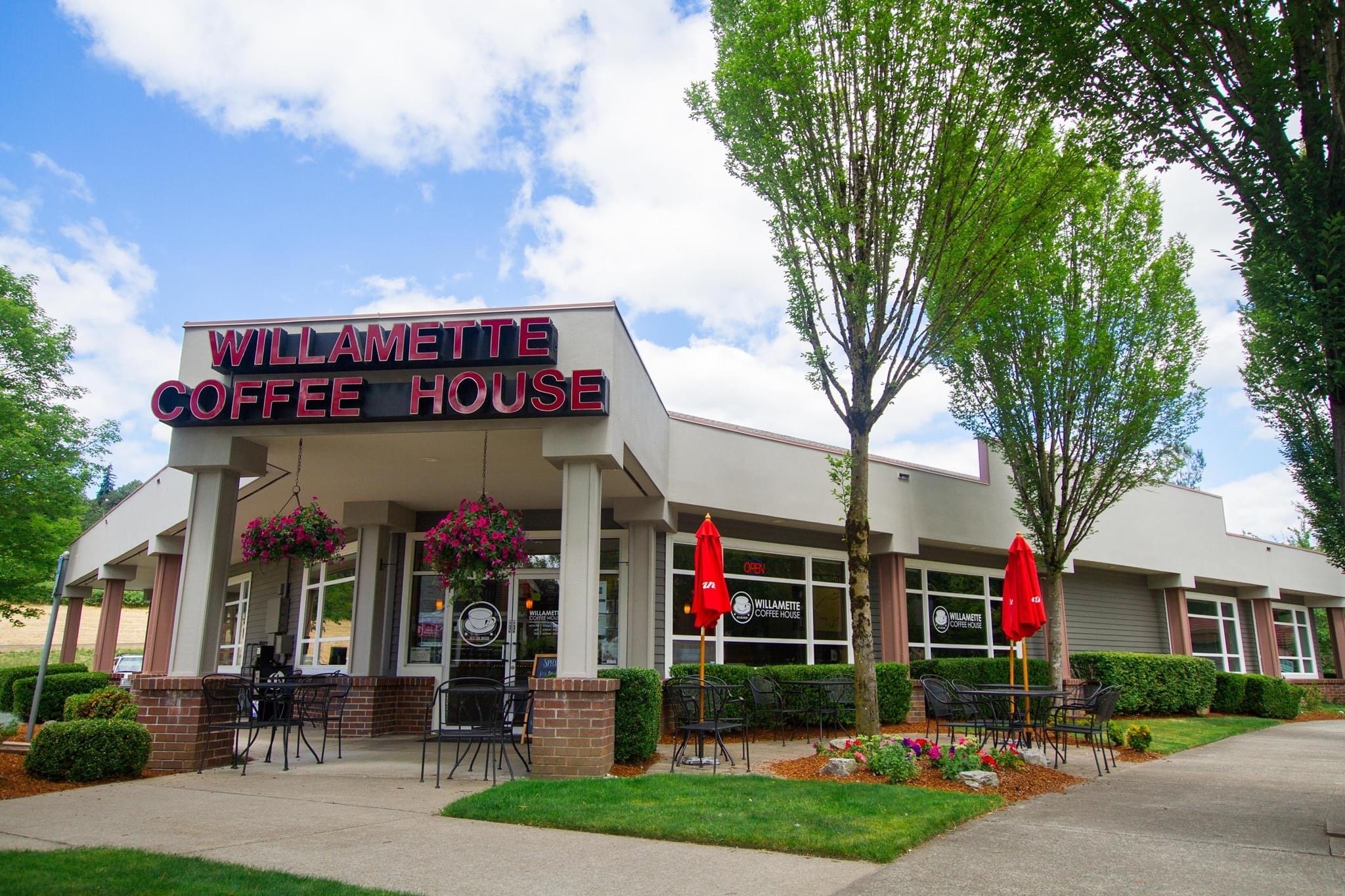 Meet Willamette Coffee House
Nestled in the Willamette Valley just outside Portland, Oregon, Willamette Coffee House is a classic hometown coffee shop. Comfy couches and a cozy atmosphere makes it feel like the neighborhood's living room, where every customer can metaphorically kick off their shoes and relax.
Kaycie Bingham, current owner, and her family have been operating the coffee house for the past 6 years. For more than 20 years, Willamette Coffee House has been the local gathering place where friends become family. This sense of community paired with delicious Longbottom Coffee turns first time visitors to loyal customers.
However, Bingham saw a need for a more convenient option to serve her customers. As a mother of 3, she understood that some days customers want their favorite coffee, but simply don't have the time to wait in line. So she began proactively looking for a more convenient ordering option.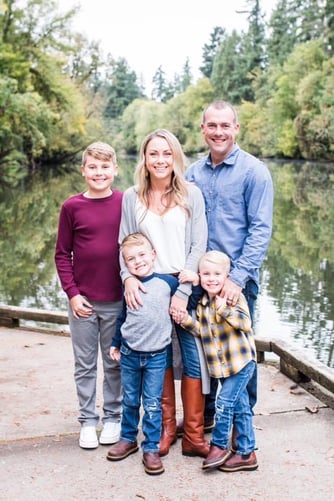 Willamette Coffee House owner Kaycie Bingham with husband Brad, and their three sons
Why joe?
While on the hunt every restaurant app or delivery service fell flat. Afterall, they've worked hard to create a top notch cup of coffee and an exceptional customer experience. Delivery didn't represent their product well and the customer experience of other apps didn't meet the ordering needs for a coffee consumer. "They all just didn't feel right", Bingham shared.
Bingham met joe and the team at Coffee Fest PNW, and it felt like the stars had aligned. "This is exactly what we were looking for!" Bingham told us.
joe is built specifically for the coffee industry rather than restaurants, so she knew the customer experience would match what they offered in shop. She was also thrilled to personally meet the team who had a marketing program to help her launch successfully and see customer orderings immediately.
So she got started! Within the first months, customers were getting into the rhythm of using the app, especially on the days they needed a convenient option. Plus Willamette Coffee House was receiving a steady stream of additional income through joe. But in March of 2020, as everyone experienced, the world changed.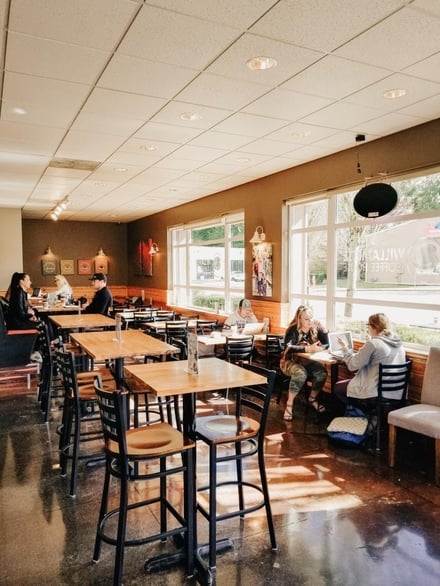 Communicating in the Covid Era
"Without joe, we would have closed", Bingham shared.
Oregon restrictions tightened quickly. Luckily, Willamette already had joe in place they could use t as a contact-free ordering optionBingham quickly worked with her staff to create a designated curbside pick up zone for the safest customer experience.
However, communicating these changes with their customers in a time of no face-to-face interactions, was the next hurdle. We knew the stress our small business partners were facing and wanted to help take some of the burden off their shoulders.
To get the word out to customers, we equipped them with a weatherproof outdoor banner and weekly network wide social media promotions to encourage additional spending, including the content to easily share out.
"The marketing content made it easy and inspiring to communicate with customers through social media", Bingham told us.
joe branded outdoor signage and social media blasts did the trick to get the word out to Willamette Coffee customers, growing the shop's joe users by 4X in two months and increasing their sales monthly by 5X.
The Result: A new normal
Now several months later, society is slowing reopening and joe remains the safest way for Willamette Coffee customers to order. But operating under this new normal the Willamette Coffee community has learned they haven't had to sacrifice the exceptional service or human interaction that the cafe is known for.
Bingham says it best: "Ordering through joe doesn't mean customers can't still see their favorite baristas and have that community experience, it just means they can do it in the safest manner possible".
In fact, Willamette Coffee House customers love supporting their local shop and give an average 4.6 out of 5 customer satisfaction rating! With help from automated marketing from joe, the coffee shop was able to boost revenue over $10K per month.
If you're interested in joining the joe network to safely serve your coffee community email us at success@joe.coffee. We can have you accepting contact-free mobile orders in as little as 24 hours.