Background
Outdoor signage is a key marketing tactic for every coffee shop to grow revenue. Even more so when you are marketing the convenience of mobile ordering and curbside service.
In this article, we share best practices for highlighting mobile order for pickup or curbside service based on inspiration from our network.
Best Practices
The key to an effective sign is making the value proposition and desired action clear, simple and actionable for customers. Before you dive in to examples below, consider these three bits of information that every sign should include:
Hours of operation
Order/Pick up options
A call to action for customers to download the app.
Inspiration
Indaba Coffee Roasters
Indaba Coffee Roasters uses A-frame boards next to their curbside pick-up zone to designate parking. Notice the call to action for customers to download the app.
Urban Coffee Lounge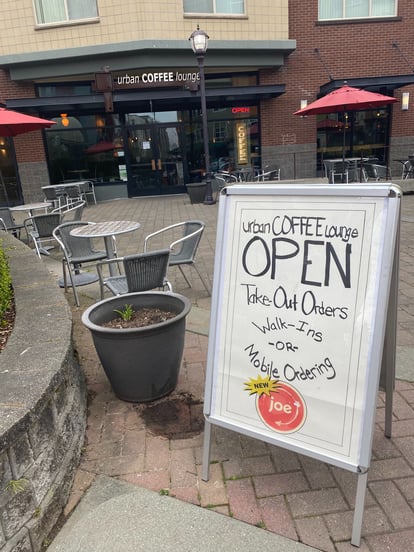 Urban COFFEE Lounge uses a stand alone white board out on the side walk to list their pick up services. Paired with promotion of contact-free transactions on their social media, this shop is performing stellarly.
Blue Star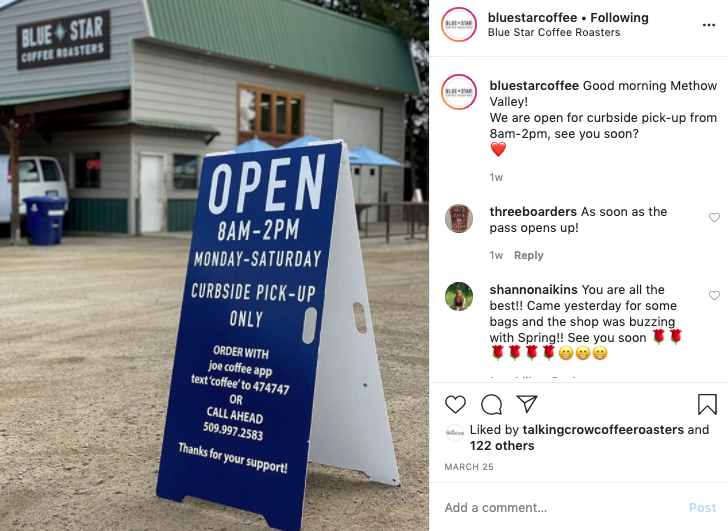 Blue Star Coffee Roasters are only accepting mobile orders with curbside service. Their sidewalk board lists all the important information for customers including hours of operations, pick up instructions, and a way to order.
Carabello Coffee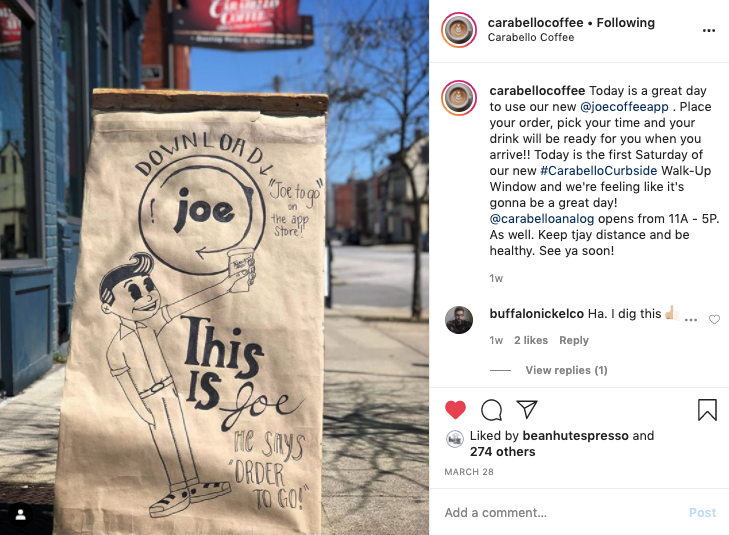 Carabello Coffee Company transformed their cafe into a walk-up window. A creative sidewalk sign makes for great promotion to those walking by! Be sure your barista working is knowledgeable about the app too.
If you feel like you should be bringing in more customers, we are here to support your shop and help your grow your business. For more support, email us at success@joe.coffee. Together we grow.