Operating during COVID: Offer Common Groceries
Offering staple groceries for pickup is a great way to add value for customers in a safe manner during COVID 19.
---
This blog is a part of the series 9 tips for pick-up only service. This article centers around offering common grocery items in shop for safe and accessible
Common grocery items
With more "Shelter in Place" mandates and stricter restrictions on public spaces like grocery stores, it is becoming more difficult for people to grab the essentials. Consider stocking up on basic grocery products as an accessible, safe, and convenient option for your customers.
Contact Free Marketplace
San Marino Cafe is both a cafe and fresh marketplace with the mission to promote healthy living within their community. To safely provide service to their customers and promote healthy living, they offer a wide grocery menu from fresh produce to prepared meals all available for mobile ordering through joe. By implementing contact free ways to order and pick up, San Marino has become a haven for the community to access
Delivering to the community
Uncommon Coffee Roasters is also taking steps to provide essentials for their community. Partnering with local produce farmers in Michigan, Uncommon Delivers provides a contact free way for their community members to stay healthy, receive essentials, and support other small businesses.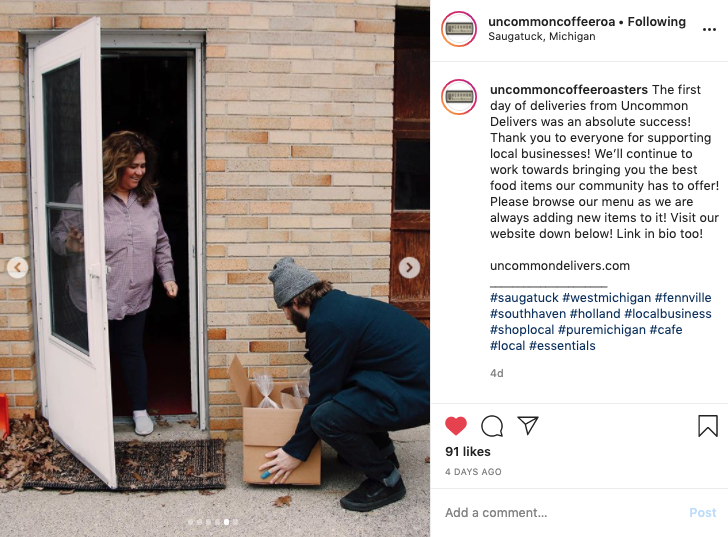 Take and Bake Options
This is a perfect option for cafes that have a full kitchen. Your customers already LOVE YOUR FOOD, why not give them the option to still have it at home? Urban Luxe Cafe offers take and bake items like lamb kabobs, chicken shwarma, pita, and arabic hand pies for customers to enjoy at home.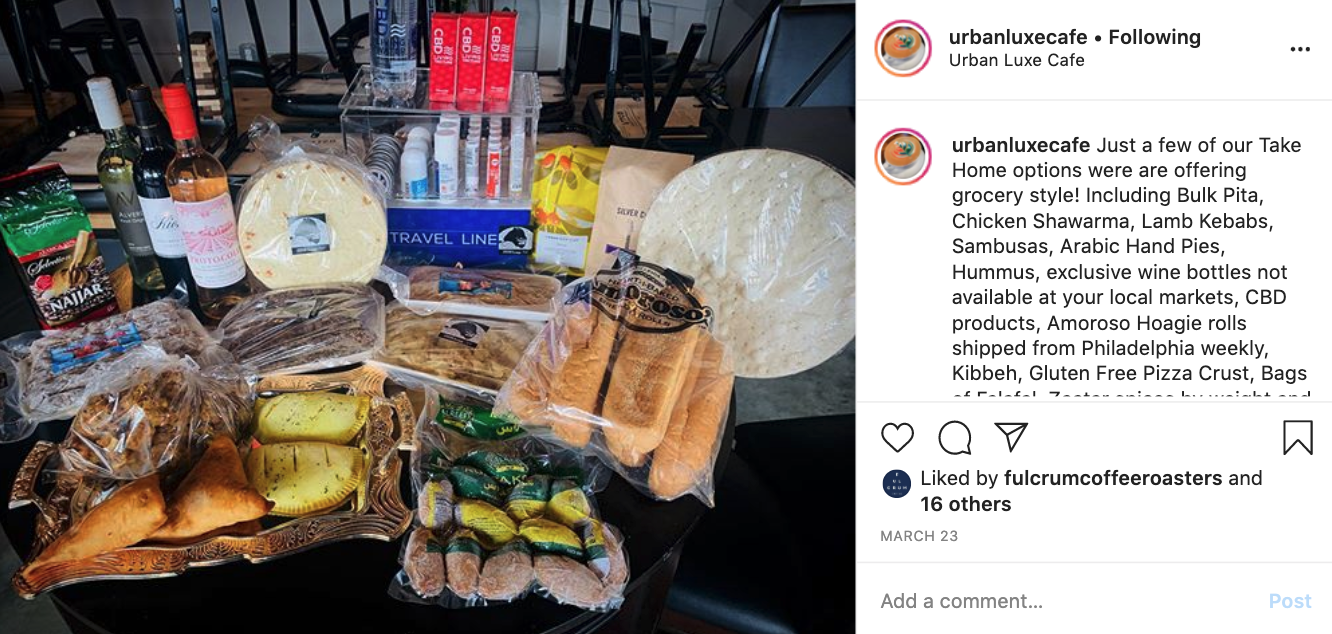 To get started and go mobile only in your shop, email us at success@joe.coffee.