A look into the journey of joe partner Left Hand Coffee, how they found a solution to keep them open and operating even with the tightest COVID restrictions, and why they chose joe over other mobile ordering platforms.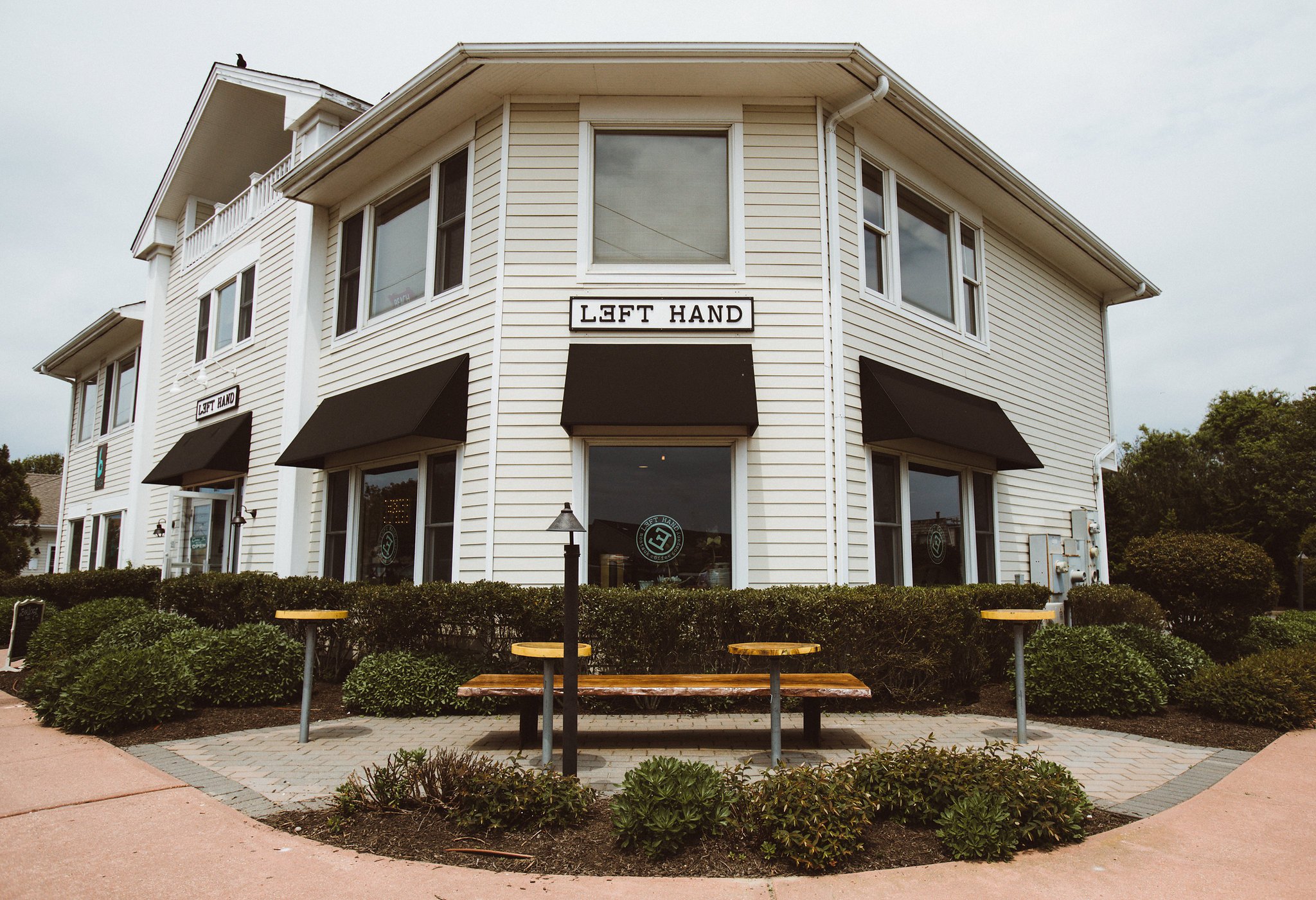 Photo credit: Michelle Mcswain @michellemcswain and Vinum Collective @thevinumcollective
Meet Left Hand Coffee
Meet Yannis Papagianni, owner and operator of Left Hand Coffee Co. in Montauk, NY. Originally a "food and beverage" guy, Yannis fell in love with coffee after 6 years in the restaurant industry. "There was so much more to coffee", he told us, "it was inspirational!" From mastering the science, methods, and brewing techniques to the creativity of latte art. But there wasn't much of a coffee scene in Montauk.
Montauk is coastal town, located on the eastern point of Long Island that attracts a band of surfers each year for the summer. It's a blend of old and new; toting the traditional laid back coastal vibes mixed with a new younger scene.
He'd already developed a small coffee program at the nearby resort where he worked, so in 2014 Yannis took the next step and purchased a small cafe in town. The space and design represents the vibe of Montauk: a little bit coastal, a little bit modern. But it always goes back to the roots of simple, delicious coffee.
Whether locals or tourists, surfers or business people, everyone loves to visit Left Hand. "No matter what their preference is, there's always a need for coffee", Yannis says, especially from a favorite local shop.

Photo credit: Michelle Mcswain @michellemcswain and Vinum Collective @thevinumcollective
The search for a solution
In March 2020, New York became a COVID-19 hotspot and strict regulations swept through the state. As an essential business Yannis could remain open, but extensive safety measures had to be put in place to serve as safely as possible. So he took the necessary steps to change operations and implement a contact-free solution for his customers.
On the search for an adequate ordering solution, Yannis wasn't impressed with most of the platforms out there. As a former restauranteur, and now coffee business owner, the other big-brand online platforms weren't what he was looking for. Yannis explained that "they all are made for restaurants, not coffee", so he worried about ease of use for his customers, their overall experience, and the cost.
With smaller ticket averages, and higher frequency purchases compared to restaurants, he couldn't afford the 30% commission rates other platforms were charging. Yannis needed a better solution, fast.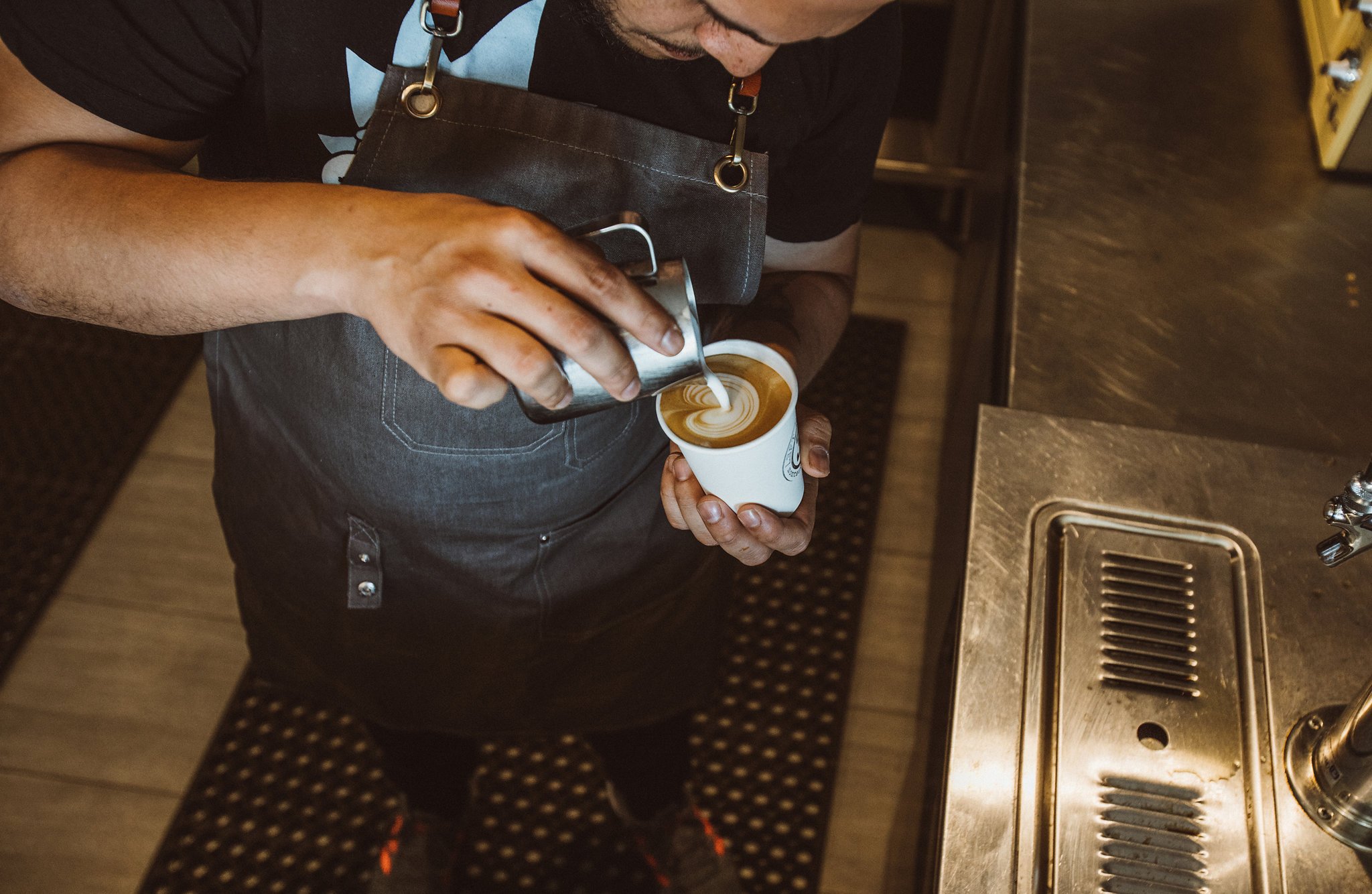 Photo credit: Michelle Mcswain @michellemcswain and Vinum Collective @thevinumcollective
joe is built for coffee
After receiving a message on Instagram and a quick intro meeting with a Partner Success Manager, Yannis knew joe was his solution. The menu features were built specifically for coffee and could ensure his customers received exactly what they wanted, every time they ordered.
The cost was specific for coffee too, taking small margins into consideration Yannis was thrilled to see he'd only be paying an industry low of 9% per ticket including payment processing and automated deals and discounts to customers to maximize their spend.
Finally, utilizing an extra tablet he had on hand, Left Hand Coffee was up and accepting mobile orders in less than 24 hours, meaning he didn't have to close his doors, even temporarily.
The Result
When COVID-19 hit, Yannis was pressed for time. He needed a safe solution for his customers, and also did not want to compromise on experience or cost. Quickly implementing joe, this coffee-centric order ahead service was a game changer for Left Hand Coffee. joe has allowed them to keep doors open, safely serving customers, and operate at near pre-COVID revenue levels. Even during the tightest restrictions Left Hand saw as much as $20k per month through mobile ordering alone.
While he's now able to take orders in person, Left Hand customers are still utilizing joe for the safest contact-free ordering and pick up experience.
Interested in providing your customers the safest ordering and pick up solution? Email us at success@joe.coffee to connect with a Success Manager and we can have you accepting mobile orders in as little as 24 hours.