Learn how joe partner Thomas Hammer looked toward employees to implement mobile ordering across their company profile and incrementally grow on joe.

The value of mentorship with Thomas Hammer Coffee Roasters
Thomas Hammer Coffee Roasters has been roasting and serving delicious, local coffee since 1993. Now with 20 locations spreading across Eastern Washington and into Northern Idaho, Thomas Hammer fuels thousands every day including college students, commuters, and medical professionals.
For indie coffee shops with multiple locations, whether 2 or 25, juggling daily operations is challenging enough, not to mention introducing a new service into barista's workflow! When Thomas Hammer jumped on board with joe, implementing it across the company profile would require a team effort!
We sat down with McKee Sitts, Thomas Hammer District Manager, to talk about how this operational challenge was an opportunity for him to put a Hammer core values into action, making smart business decisions to further develop their employees.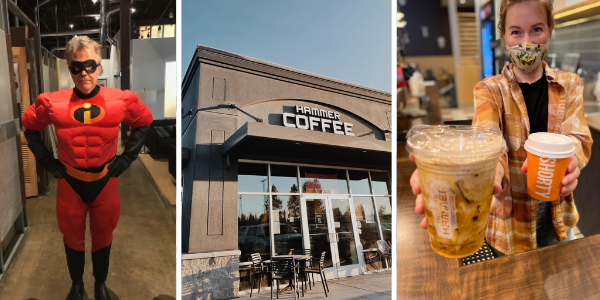 The Thomas Hammer Mission
When Tom Hammer founded his roasting company, he wanted to serve his community in more ways than just through a cup of coffee. So his team developed three key values for the company to live by: serving quality coffee, cultivating community, and inspiring entrepreneurship in his team.
"Our goal is that every employee leaves Thomas Hammer with more career skills than they started with, or even or be inspired to start their own coffee shop", McKee shares.
And that starts with making smart, profitable business decisions. "We believe that making smart business decisions means we can teach more people to be more employable, and further develop their leadership skills," McKee said.
McKee and Tom saw joe, the coffee centric mobile ordering experience, as just that: an opportunity to grow their company and provide additional development opportunity to their employees. Implementing mobile ordering across the company's 20 locations was going to be a big endeavor, and to do it in an impactful way for their bottom line, McKee looked toward their people to help him execute this project cohesively.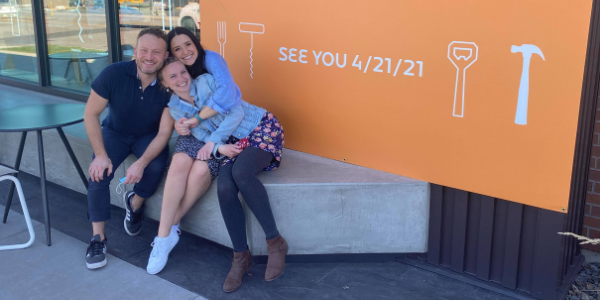 Sharing the Value of joe with Baristas
In his position as a District Manager, implementing joe was a business opportunity to provide added value to Hammer customers, and incrementally grow revenue. McKee needed his managers and baristas just as invested. However talking numbers and profit/loss wasn't the right approach!
"I had to shift from a fiscal perspective, to more service oriented perspective", McKee shared. His managers cared about customers, maintaining those relationships, and providing them the optimal experience.
So when training managers McKee emphasized four key attributes of mobile ordering that would positively impact his employees work experience in the shop.
"I emphasized how joe will improve your work flow when it's busy; you'll be able to spend more time talking to customers and with more meaningful conversations rather than just menu clarifications; customers can order on their own terms; and, relative to COVID, joe gives our customers a contact free payment option." -McKee Sitts
Taking the time to educate the managers about joe in a way that spoke to their role paid off. They immediately promoted to in-person customers, prioritized joe orders, and made sure their mobile patrons were getting the same Thomas Hammer Coffee experience they'd have if they ordered in shop.
After first integrating joe at four Thomas Hammer locations, two managers stood out to McKee, and he saw an opportunity to put the Hammer mission into practice.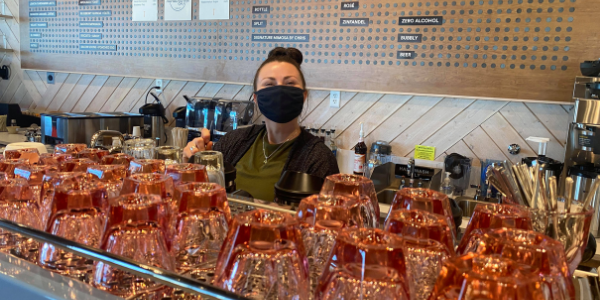 Developing a Growth Track
"At Thomas Hammer we believe employees want to be in an environment where there is opportunity to progress and grow", says McKee. Of the four locations, two managers showed an interest and investment in integrating joe at their shops. So, putting the Thomas Hammer mission of entrepreneurship into practice, McKee offered these two stellar managers a mentorship program.
With every additional location that implemented joe, these two managers served as their mentors. They'd educated their fellow store managers and baristas on the value of joe, share their experiences, and train them on best practices for operations. "It really gives our two managers a greater sense of ownership in their job", McKee shared and it has been very effective in rolling out joe consistently across the company.
Together, they've mentored 6 more Thomas Hammer stores, as well as the the 4 original shops on the network! Every Thomas Hammer location that launches on joe is equally trained, ensuring consistency and trustworthiness that is essential for both mobile ordering and the Thomas Hammer brand name.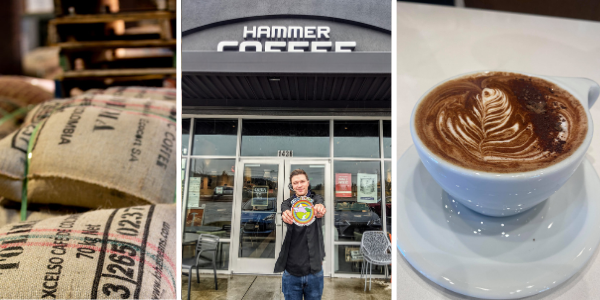 Growing the business & opportunities
"Mobile ordering is here to stay", McKee shared, "not just in shop but in life". McKee and his team made the conscious effort to prioritize joe orders and they've become an integral part of the Thomas Hammer business.
In 2021, incremental revenue across the Thomas Hammer company grows at least 20% month over month. Investing upfront in joe development in stores is driving a consistent revenue stream. "No matter what our walk in business is like that day, joe revenue is consistent a steady. joe has been great for creating a better customer flow, especially in locations like our hospital shops," says McKee.
joe is currently in half of all Thomas Hammer locations with plans to expand to their remaining stores in the coming months. With more Thomas Hammer stores joining, their mentorship program takes the lead on developing each store on joe, adding to their incremental revenue and providing more opportunity for the company to further invest in their people and community. "The more successful in business we can be, the more opportunity there is for us to reach more people and invest in our community," McKee concluded.