As part of our ongoing effort to empower independent coffee shops with resources, tips and best practices to adapt during the COVID19 crisis, we are interviewing a series of business owners that are finding ways to safely serve customers and protect baristas. In this article, we talk with Karen Diedrich, owner of Kean Coffee.
Highlights
Modifying shop to meet public health standards, including removing all seating (inside and outside), requiring customers to wait outside for their orders, and utilizing joe the contact free transactions
Operate at a lower volume to provide stability for community
Utilize social media and community pages to communicate with customers
How Kean Coffee is Adapting to COVID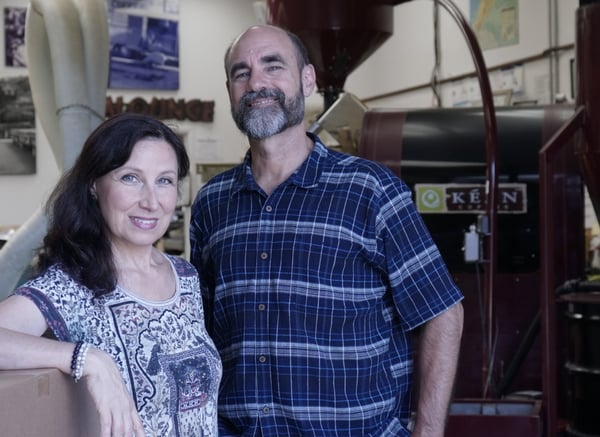 Kean Coffee owners Karen and Martin Diedrich
Kean Coffee
Kean Coffee is proud to be a community gathering place. Intentionally set up with no wifi, Kean Coffee's two shops are always bustling and known as a place for artists to be inspired, community members to gather, and friends to gab over espresso. So closing public spaces indefinitely because of the Coronavirus outbreak was especially sad for the Kean crew.
Kean Coffee shop owners, Karen and Martin Deidrich, have deep roots in coffee and are very experienced industry professionals. Martin grew up on a coffee farm in Guatemala, spent most of his professional career in the coffee industry, and has even received Specialty Coffee Association's Lifetime Acheivement Award. Coupled up with Karen, who has a background in communication and a passion for coffee, the team is a powerhouse.
However, the COVID-19 pandemic has brought up challenges even these experienced professionals had never faced. The two had to adjust and pivot their business model in order to keep doors open, and keep their staff safe.
I talked with Kean Coffee owner, Karen Diedrich, to discuss the impacts of the virus on their shops' operations, and to share her recommendations for surviving these uncertain times.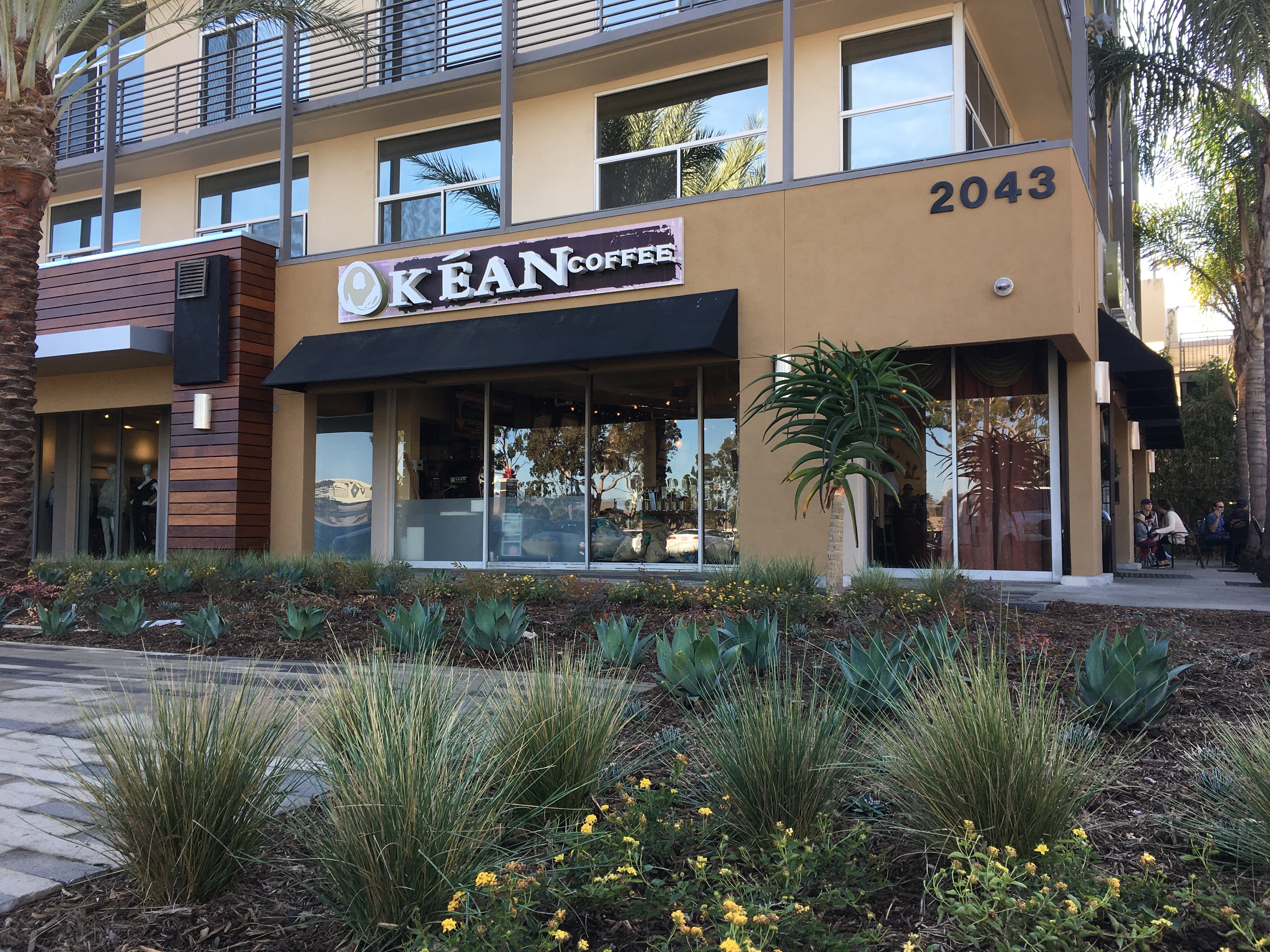 Operational changes
With two shops located in Orange County, CA, they were of the first to face the challenges of social distancing requirements. California's Governor Newsom enacted the state's stay-at-home order on March 19, 2020, the first of the nation. However Orange County began social distancing measures even earlier that month.
First steps were adding extra sanitary precautions to the shop, and moving all condiments behind the bar. All seating, both inside and outside, have been removed in hopes of discouraging customers from lingering too long. However that's an on-going effort. Karen says customers just want to stay and hang out! Some have even brought their own lawn furniture! Unfortunately, they are kindly asked to leave.
Now, all staff members wear face masks and gloves to protect both themselves and customers. Their cafe is open for walk ins, however once payment is made, all customers are asked to wait outside for their order and the POS system is sanitized.
With no previous online ordering platform, the team found joe at the right time. And has since promoted it for a completely contact free transaction. With a pick up table set outside the front door, baristas can leave the order rather than directly hand it off to customers.
Now more than a month into this new operational flow, these owners seem like experts on best practices. But things are always changing and keeping them on their toes.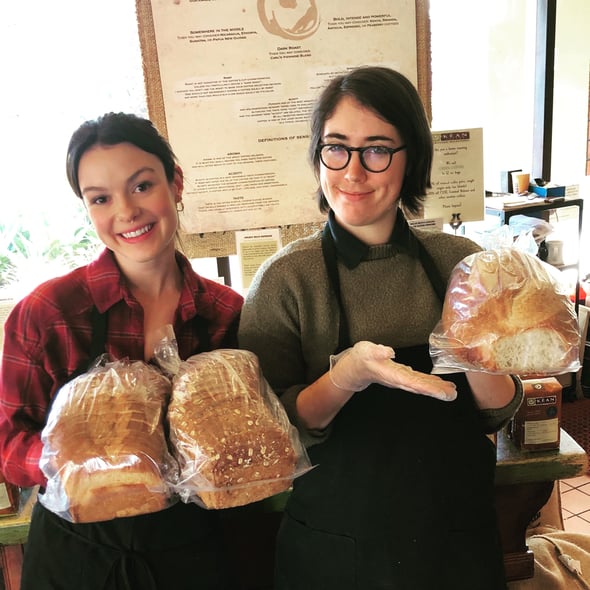 Communication and Marketing
Kean Coffee's goal is to maintain the sense of community their cafes offer, even when customers are staying home. Right now, most people are missing the comfort of their routine. So Karen's hope is that Kean Coffee can give "customers a little pocket of normalcy" when the world is so uncertain.
She relies heavily on social media and email to communicate with customers. Providing them updates on operations in the cafes, new products, or just pictures of the staff fulfilling orders. Social media is her path to maintain the customer relationships the've worked so hard to create in shop.
Through it all, the messaging is real and genuine, just like the services a customer would receive if they visited.

Revenue Impact
Expectedly, the virus has negatively impacted daily revenue by about 50%. However, Karen noted that they are ok with operating at this lower level for the time being because it's maintainable. They are able continue to be present for their community and provide stability for their employees.
For a small source of revenue, Kean Coffee has implemented offering small grocery items for sale, like milk and bread. With so many shops closing, their milk distributor and local artisan bakeries are also experiencing a dip in revenue. So they decided to team up!
As a roaster, they are fortunate to been able lean on their roasted beans as a reliable revenue source. Encouraging customers to purchase beans for brewing to have a little bit of their favorite shop at home.
In the end, Karen owes it all to their community! They have a strong following and above all, Kean Coffee wants to provide for them.
For more resources around operating during COVID-19, check out our 7 Tips for Going Mobile Only. To get started on joe and provide contact free service, email us at success@joe.coffee.