3 Ways Coffee Shops Can Upsell Food Using Mobile Ordering
3 Ways Coffee Shops Can Upsell Food Using Mobile Ordering
---
Up-selling food items is a great way to increase the average ticket for your coffee shop or cafe. The problem is that your largest ticket items often take the longest to prepare which can lead to longer lines and missed customers. Offering an order ahead option is a great way to get the best of both worlds. Because your customers order their hot food items 5-10 minutes before they arrive, you can speed up your queue dramatically and provide your highest value customers a premium experience by having their order ready when they arrive.
Here are three exclusive deal options that our partners are already using to grow their business and promote their food menu.
1.) Offer a Signature Special available exclusively through Joe.
In this scenario, you offer either a discount or toss in a free item in the form of a "special". For example, if you have a popular breakfast sandwich that jams up your lines in the morning you could offer $1 offer for a limited time when people order exclusively through the app. Or you could create an easy to fulfill combo like a Breakfast Sandwich + 12 oz. drip for $5 when you order through Joe! The key to doing a combo is a catchy signature name that you can add to your joe menu. Something like, "A.M. Special" or the "On-Time Combo" tells your customers it's all about saving time for their morning commute.
The second, and most important step is promoting the deal via social with a picture of the special and a call to action to download the app. Here's an example for Cafe Red in Seattle for a post on Instagram.
Example:
Available exclusively through the @JoeCoffeeApp - order the "Ride the Rail" special through the app 10 minutes before you arrive and get our famous breakfast sandwich and a FREE 12 oz. drip coffee. We'll have your order waiting for you on the counter when you arrive!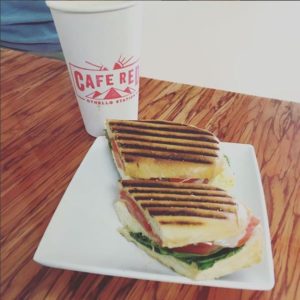 2.) Offer a free throw-in with any purchase of a big food item
With this option, you don't have to make any changes to your menu. Instead, it's all about the promotion and making sure your baristas are all on the same page. In this example, our partner at Caffe Paradiso is highlighting Frappuccinos ahead of warmer weather and tossing in another Spring favorite exclusively through the app. As a result, customers are getting a taste of a new item on the food menu and purchasing a higher ticket beverage.
Example:
Do you carpool to work? When you order two drinks ahead for a total over $10 using the @JoeCoffeeApp we'll toss in a pastry of your choice for free when you arrive... and you thought you were just saving gas money.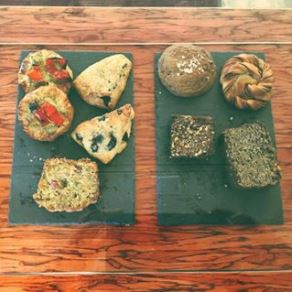 3.) Flash Deals
This scenario takes the same approach as creating a signature special on the menu, but you'd market it differently via social media and emphasize the short time window. Here's a great example from our partner at Caffe Paradiso:
"TODAY ONLY! Order our Friyay Frappe Special and we'll toss in FREE chocolate covered strawberries with every mobile order 12pm-9pm today! Download @ JoeCoffeeApp.com"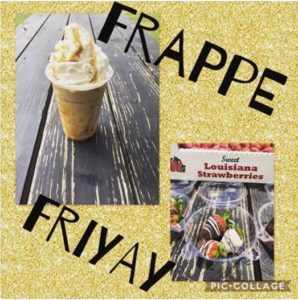 Do you have promotion ideas of your own to share? Want to chat about some other ideas to get your shop or cafe rolling with Joe? Drop us a line on Instagram, Facebook or Twitter.