Veteran-owned shops know the true meaning of service
This Veteran's Day we're honoring service men and women across the shop from Veteran and joe COO Sam Bond
---
Thank you for your service.
Veteran's Day is a holiday that has special meaning to many people in our country, even more so in recent years following two lengthy wars that pulled more service-members and their families into the military experience. I served in the US Marine Corps from 2003 until 2008, and had two tours of duty in Iraq over that time. The connections and friendships forged in that experience are unlike any other, and I am incredibly grateful for the experience and the privilege of calling myself a Marine and a Veteran. That pride is born out of the training and character of the men and women who volunteer to serve.
The transition from service-member to veteran happens at different points in a person's career and in many different ways, but the traits and experiences that define military service are consistent: commitment to a team and the greater good, going the extra mile, being resilient in the face of adversity. These traits show up whenever veterans take the step of starting companies or stepping into civilian leadership roles. In my time working at joe, it's been particularly apparent when considering the profiles of our veteran-owned coffee shop and cafe partners.

Veteran-owned shops on the joe network
Veteran-owned The Grind Coffee House in Apple Valley, CA has cultivated a community space that is as comfortable as hangin out at home. This neighborhood coffee shop is focused on providing the absolute best coffee, desserts and customer service. You can truly feel that this shop is a family owned business.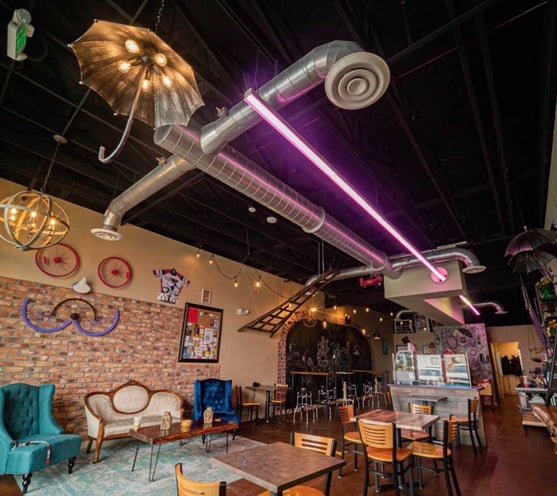 Superstitions Java in Reno Nevada offers a delicious cup of coffee in a cool, funky atmosphere. Their creativity shines through their seasonal specialty drinks, and customers rave about the food lineup and exceptional customer service.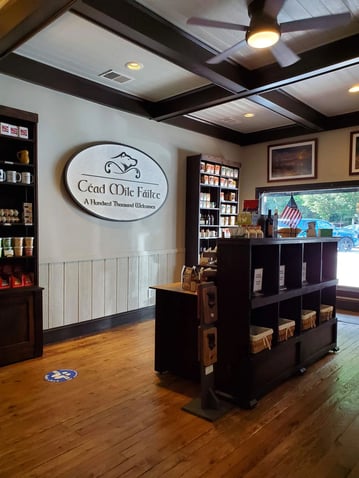 At Calders Coffee Cafe you can instantly feel the 100+ year history as soon as you step in the coffee shop. Located in the heart of Highlands, North Carolina, this coffee shop's rich history and charm brought owner Leigh Hartman and her family to the community, and invites thousands of visitors each year. It's a beloved part of the town and Leigh has worked to keep the original essence while making her mark in coffee.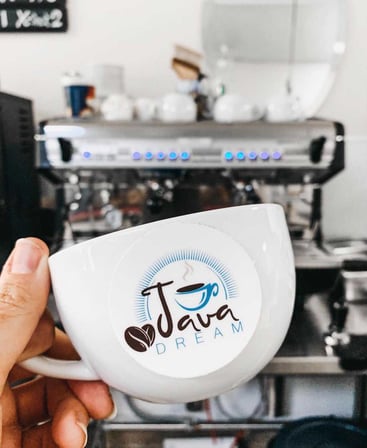 Stephanie Lynn opened Java Dream after serving 24 years in the Air Force. Her dream of opening a community cafe quickly became an eclectic and cozy spot that serves up locally sourced coffee and delectable gelato. Coffee was her dream, and Stephanie ultimately hopes her cafe can be a space for others' dreams and ideas to be imagined..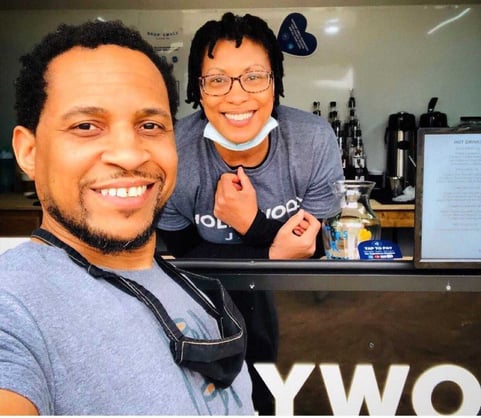 Hollywood Java is owned by filmmakers and Army Veterans Dalton and Patrice Carter. Their mobile coffee bar is deidcated to building community around specialty coffee that is locally roasted by Carrboro Coffee Roasters.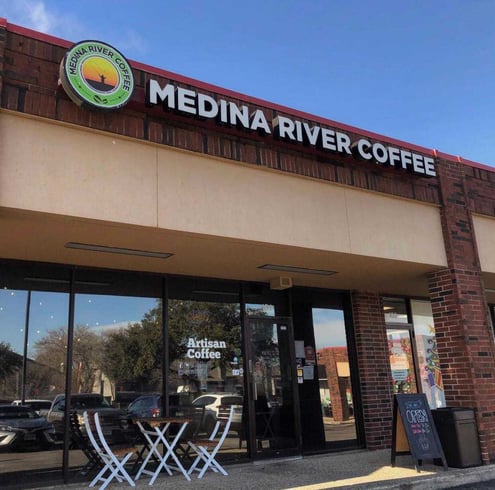 Medina River Coffee Roasters is a Veteran-owned and operated small business in the heart of San Antonio, Texas. This small batch artisan coffee roaster offers delicious coffee beverages, scrumptious house made pastries, top notch service and was recently voted #1 Coffee Shop in San Antonio by San Antonio Magazine. They are a must visit.
These are just a few highlights of the great veteran owned shops that partner with us at joe. We are incredibly proud and grateful for the military service of these partners, and for their continued commitment to excellence and customer delight in the private sector. Cheers and thank you for your service.
-Sam Bond, joe COO