Adding an additional level of convenience with joe has turned into an integral part of the business, both for owners of Urban COFFEE Lounge and their customers. The partnership with joe is an unbeatable experience, giving them the upper-hand against corporate coffee.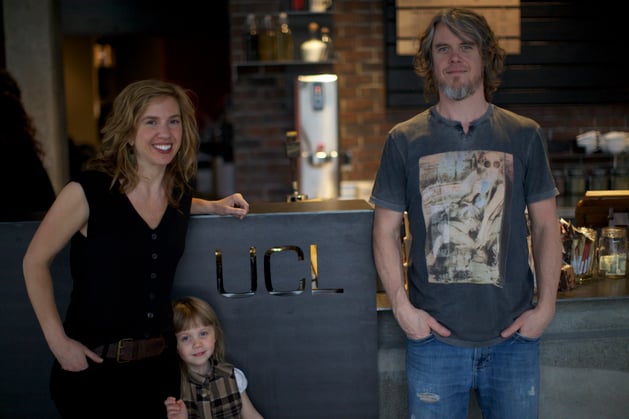 Urban COFFEE Lounge
Like many independent coffee shops in the Seattle, Washington area,
Urban COFFEE Lounge
is in the backyard of one particular corporate coffee giant, which creates an additional challenge. Many Seattleites see Starbucks as their "local" coffee spot and claim it as their own.
But as a coffee enthusiast, Alicia Miner knew she could offer a higher quality product and experience for people, so she decided to go head to head with the giant, showing the community what independent, local coffee looks like.
At joe, it's our mission, through technology, tools, and marketing resources, to give independent coffee owners unfair advantage over corporate coffee chains. So, we sat down with Alicia and Jeff Miner, owners of Urban COFFEE Lounge in Kirkland, WA to hear how they are combatting corporate giants through quality coffee, service, and ultimate convenience.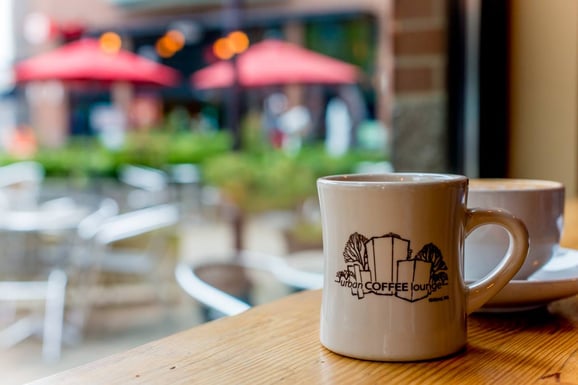 Combatting Corporate Giants
Meet Urban COFFEE Lounge: a modern industrial cafe accompanied by cozy couches, warm textiles, big mugs, and of course, friendly faces. It is the perfect synthesis of the two owners: Alicia, a coffee connoisseur with a passion for delicious coffee and service, and Jeff, an architect with a nature for precision and quality.
Alicia has been immersed in the coffee industry one way or another her entire life, working in coffee shops and cafes until finally realizing it was a career choice out of passion. "I'd always loved what the industry is built on, quality coffee and customer service, Alicia shared. "Both have the potential to offer so much joy in a person's life."
In 2007 she decided to take on opening her own cafe. She found her ideal spot located in Kirkland, WA that had a large patio -- which was a must. Her customers could find comfort both on rainy Seattle days, and bask in the sun on warm summer afternoons.
At that time, there was only one staple coffee spot in the area, the corporate giant itself: Starbucks. Founded in Seattle, many Washingtonians view Starbucks as their "local" spot. While others might be nervous about this one-on-one competition, Alicia saw this as an opportunity to fill a gap that Starbucks simply couldn't. "Because of her confidence and knowledge of industry, Alicia wasn't afraid to go head to head against Starbucks", Jeff shared proudly.
So after securing their cafe, they "set out to find the best local products" with the goal to "maintain a high level of quality and genuine customer service all housed in a really great design," Jeff shared.
And it attracted a lot of neighborhood customers! They created a space where people of all walks of life could come, enjoy hand crafted coffee and food, gather and cultivate new relationships in a space that
really
felt like their own.
"Those relationships built here have more than reaffirmed our goals are being brought to fruition and justified our efforts"
, says Alicia.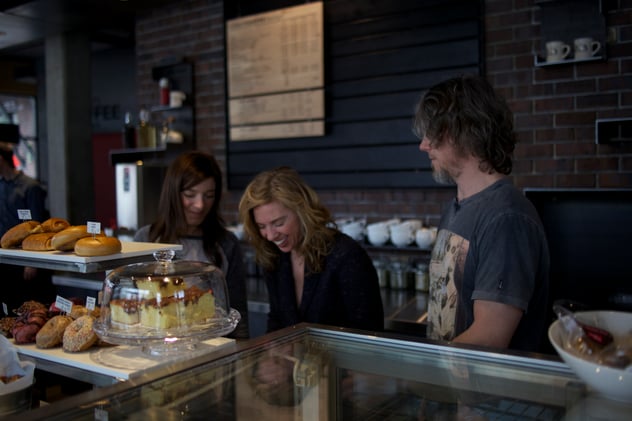 UCL and joe
As their relationships with the community grew, they expanded their effort and opened the doors to a second UCL location in 2012, which took off as the first did. With two cafes, a strong community following, and long lines at peak times of the day, the Miners were considering adding a more convenient ordering option for their customers. Not to mention, their competitor down the road had a mobile ordering service that was gaining traction too.
They admittedly had some concerns that with order ahead, their product quality might suffer. As a cornerstone of their business, and a differentiator from their competitor, they wanted to ensure their customers would get the quality coffee UCL promised.
Like so many other coffee shops across the US, it was COVID that pushed Urban COFFEE Lounge to take next steps on mobile ordering. The Miners were dedicated to keeping their doors open, keeping their staff employed, and keeping their local economy going. So they took the plunge and looked to joe for their contact-free solution.
"We needed to expand our options to allow customers to get their favorite products from us without having to stand in line, especially inside the cafe", Jeff shared. joe fit that bill.
Their concerns were quickly put at ease when they saw customers quickly adopt to this new ordering solution.
"Allowing customers to order on the way to the café and be able to just walk in and walk out with their prepaid products has been great," says Jeff. While it was odd to have baristas busy with no one in the cafe, it was success! "[joe] has worked out so well, and we're so glad it's turned out to be a positive experience."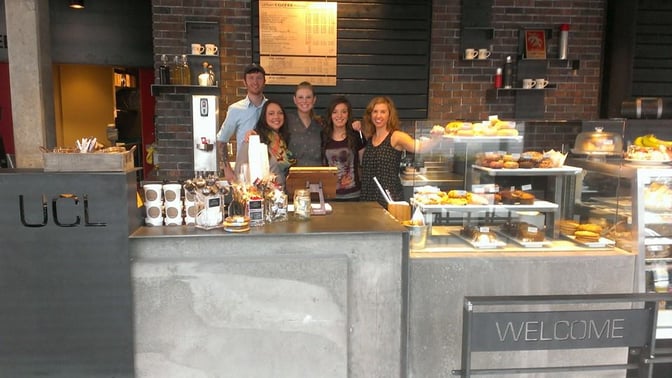 The Results
Leaning into mobile ordering was initially a safety precaution. Through the tightest parts of the pandemic, Urban COFFEE Lounge was able to remain doors open and safely serving. But seeing customers enjoy the experience, Jeff and Alicia concluded it was a feature of their shops that would stay long after indoor seating reopens.
They had to adjust their marketing tactics, relying on social media rather than word of mouth to market to new and existing customers. But our built in targeted communication to their joe customers is helping communicate with UCL customers and bring them in more often with larger ticket averages
Between their two locations, they fulfill nearly 4,000 mobile orders per month. And with a $10.50 average ticket, Urban COFFEE Lounge sees 35% of monthly sales through joe.
While they've faced challenges this past year, the team at Urban COFFEE Lounge believes that "these challenges have allowed us to look really deep at what we're doing, and revitalize it!" Jeff concludes. Where at one time an online ordering solution was an added benefit, it has now become an integral part of their daily operations. And looking forward, both Alicia and Jeff are pleased that their customers don't have to settle for the sake of convenience.
Your local coffee and the convenience of joe is an unbeatable experience corporate giants can't match. Interested in mobile ordering? Email us at success@joe.coffee and be accepting mobile orders in as little as 24 hours.