You're all set up on joe both in store and virtually. Now to let your customers know! Here are a few best practices to announce joe to your customers and get them excited.

Let's be honest, offering mobile ordering and your customers knowing you offer mobile ordering are two different things.
We make it easy to encourage your customers to download and try the app once. Then, we will keep you top of mind with offers, deals and notifications to get them coming back more often and spending more per purchase.
Below, you'll find tips and templates you can use to announce to the world that you can now accept mobile orders so customers never have to pass you up again.
Instagram / Facebook Feed
Your feed photo, whether on Instagram or Facebook, should be polished and informative. Are you all set with some snazzy joe signage? Include that in your image! Don't forget to tag @joecoffee and we will re-share! Include these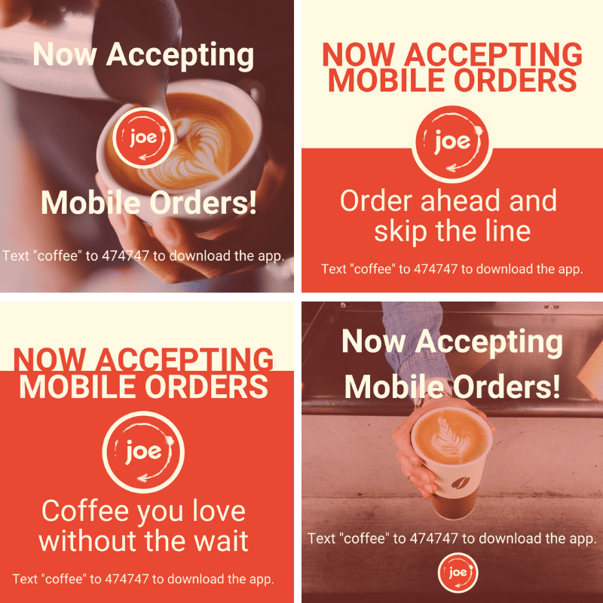 CAPTION THIS: Mark your calendars! We are partnering with @joecoffeeapp to accept mobile orders so there's always time for coffee! Order ahead and we will have your drink ready when you arrive. Text "coffee" to 474747 to download the app. We will be live tomorrow [insert date].
DOWNLOAD TEMPLATES HERE.
Instagram Story
Instagram stories don't have to be as polished as a feed photo and can make it feel even more personal! Use your instagram stories prior to going live to connect to your followers and inform customers how to use joe. Here are a couple ideas you can post to your story: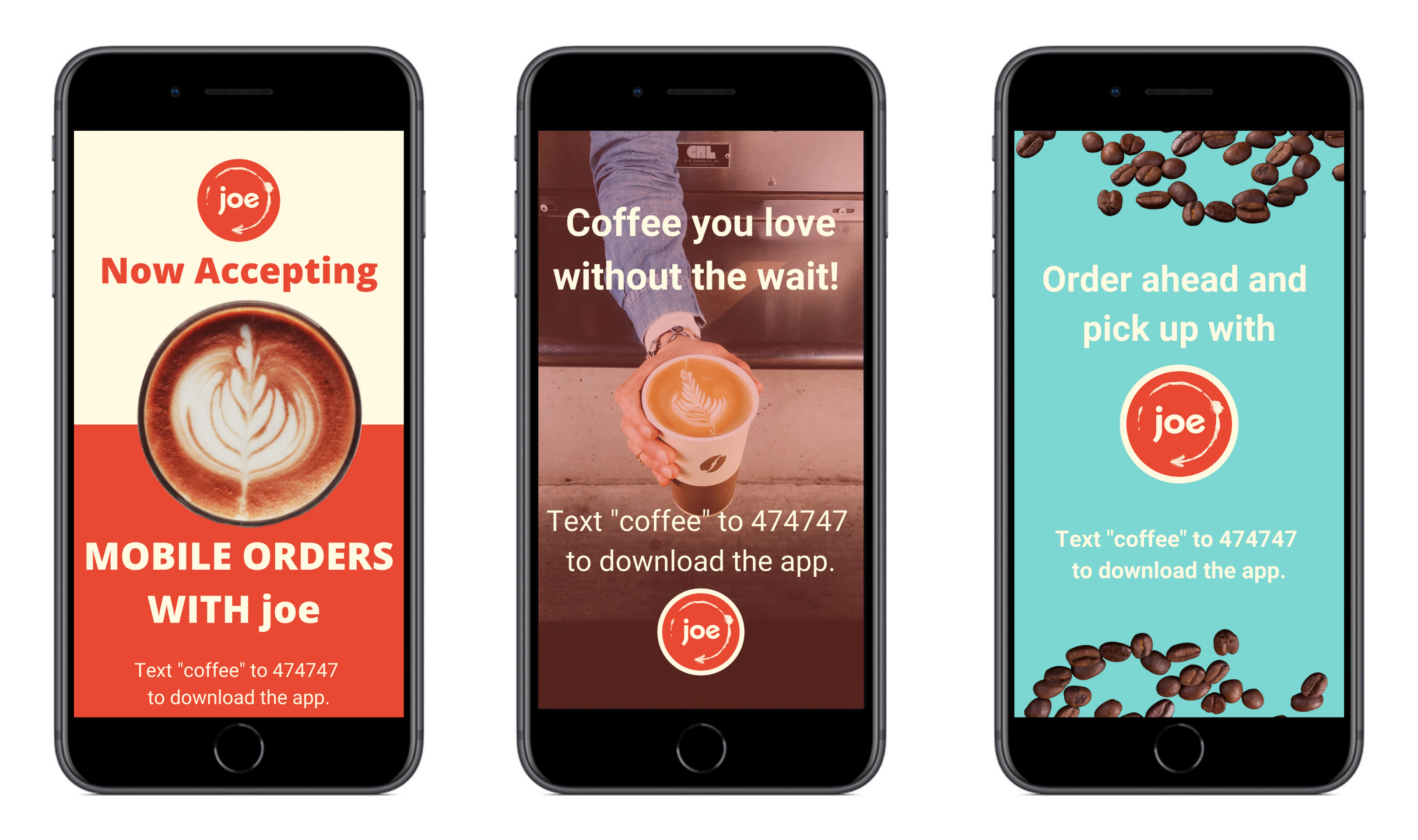 DOWNLOAD TEMPLATES HERE
Instagram Highlight
Instagram Highlights allow you to permanently save your stories directly to your profile. Getting set up is simple. They are a great tool for educating customers on how to use the app and letting them know they have a super convenient way to get the coffee they love.
In your profile, select the + just below your bio and rename it to joe Mobile Ordering.
Next, you can add any story to your highlight reel directly from the story itself.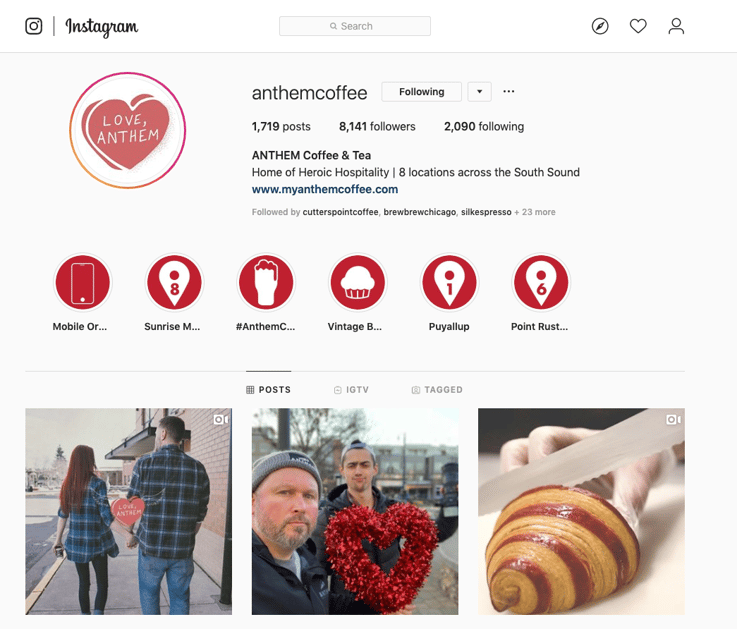 Keep the momentum rolling!
It takes more than posting to social media once to get the word out. Take advantage of our full 30 Day Launch Program to share weekly deals and offers designed to put you on pace to boost revenue 30%+ in a hurry.
For help with a personalized marketing strategy, email success@joe.coffee and a dedicated Growth Program Manager will tailor an approach to grow your business.