Why including food items on your menu is important, and how to promote this Week 2 deal to your customers.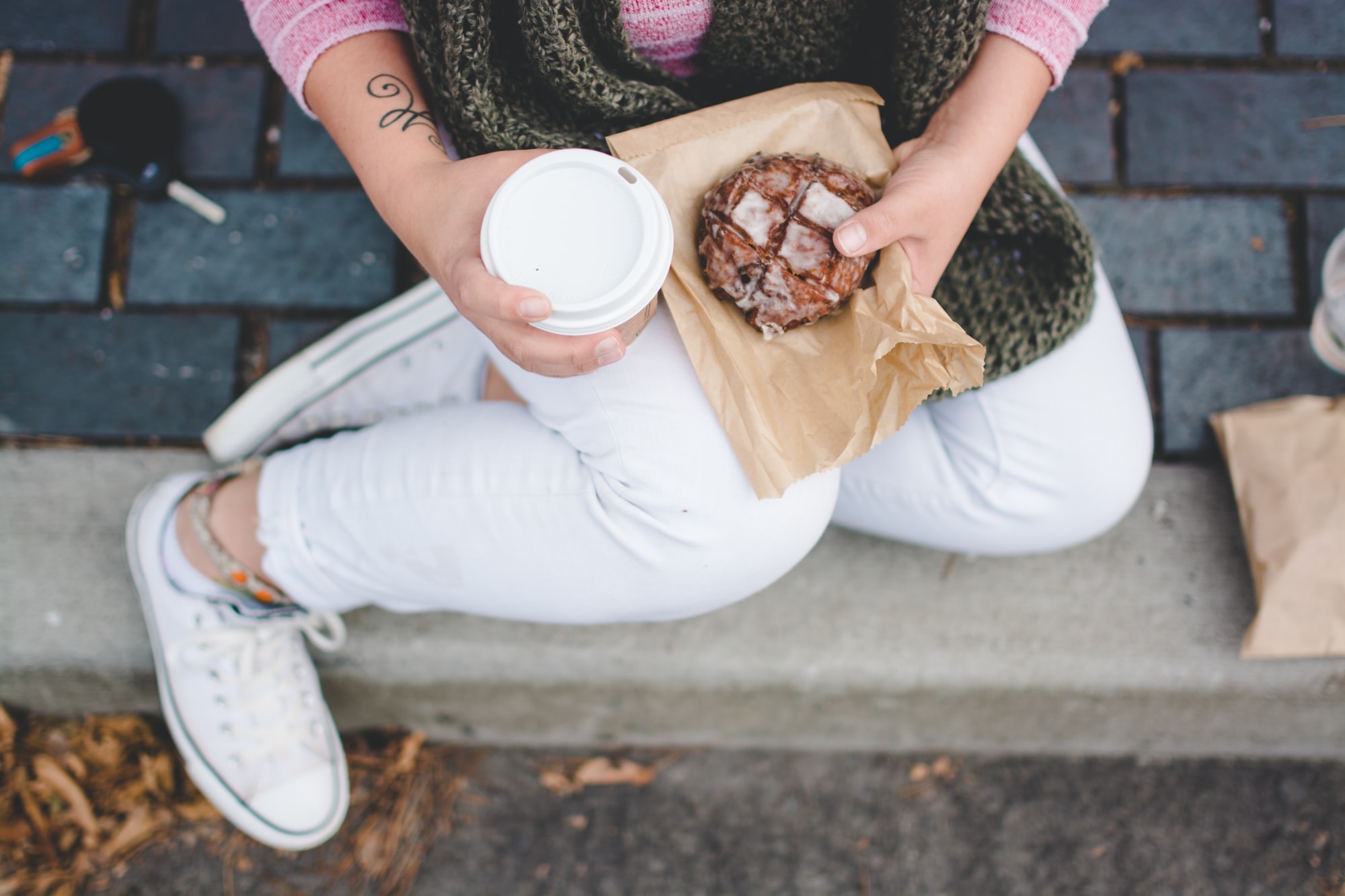 Week 2
This article is a part of Launch Program series following your first 30 Days on joe to help you market your new service from pre-launch to beyond the 30 day mark. Each week's deal promotes something different that your customers will love, plus educates you on maximizing all joe has to offer.
Your goal through this process is 100 orders in 30 days. You're half way through the month and these next deals are powerful in boosting your average tickets and overall bottom line. This Week 3 article is all about the food you provide, and the importance of promoting it through joe.
The deal - $2 off Food
We see shops that successfully promote their food menu on the app have significantly larger ticket averages of $15 - $16 per person. Whether a breakfast sandwich, a burrito, or just a pastry, offering a deal on a food item encourages additional spending and drives you closer to your goal of 100 orders per month.
This week, focus the messaging of your promotion around being a time saver because, no matter what, food takes additional time to prepare. As with your deal from Week 1, promote on social media, in shop, and through word of mouth.
Before you promote:
Make sure you are online and ready to receive orders
Confirm your baristas are trained to make orders as they are received
Mark any necessary items "out of stock"
Social Media - What to post and when
Just like your Week 1 promotion, we provide you with some creatives to use on social media because we know life as a shop owner is hectic! Your joe Partner Success Manager will send you each creative when they create each promo code. Feel free to use the creative, or post your own photo.
We recommend posting about this offer on your feed at least 2 times and your story at least 3 times.
Follow similar patterns we've recommended for previous posts so you're sure to hit the important points.
INCLUDE THE FOLLOWING:
Call out your deal: $2 off any food item with code FOODIE
Let customers know how to download the app
Tag @joecoffeeapp
Suggested copy: Hungry but don't have time to wait? We've got you covered! This week only when you order ahead through @joecoffeeapp you'll get $2 off food! Use promo code [promo code] at checkout. Text "COFFEE" to 474747 to download the app. Hurry! Offer ends [date].
Instagram Feed Photo: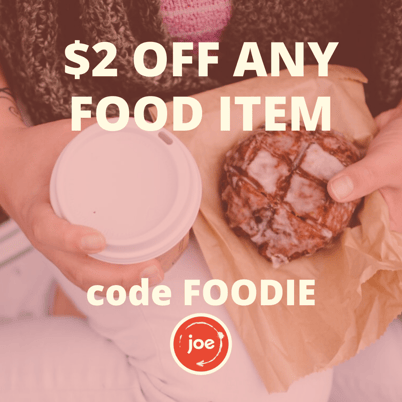 Instagram Story: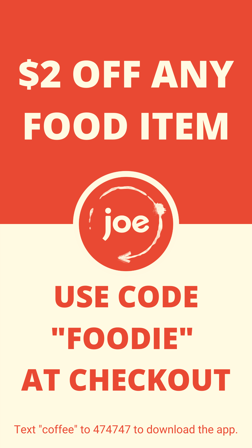 DOWNLOAD WEEK 2 CREATIVES HERE
What's next?
You're almost through your first month and orders are climbing! So what's next? Week 3 centralizes around a typically slow time of the day for coffee shops. Read on!
<<First 30 Days - Week 1 First 30 Days - Week 3 >>